THE ENDURING APPEAL OF ROYALTY
Any item commissioned by or for Royalty, or produced in workshops that displayed Royal warrants, tended to be of superior quality.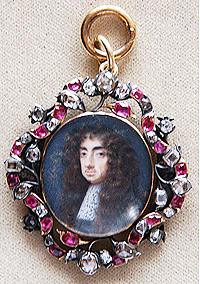 As time passes more and more of these items are either lost or bought for major public and private collections, pushing the prices ever higher. However, there are still pieces on the London market to suit most budgets, particularly in the field of Royal presentation jewellery.
The Armoury of St James is a small shop in the Piccadilly Arcade. Notable from the outside for its vast collection of model soldiers and related ephemera, the business has also always stocked a range of Royal presentation pieces.
Current examples include presentation brooches given by Princess Alexandra and George VI as well as enamelled cigarette cases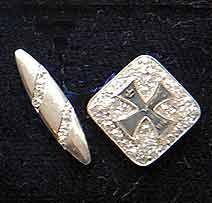 that would have been presented in similar circumstances.
Although many presentation pieces are unsigned they tended to be made by firms such as Garrard, Asprey, Benzie of Cowes, Carrington's or even Faberge and the examples illustrated here are of the highest quality.
As specialists in this field, the Armoury staff are able to advise all collectors from the most experienced to those making their first purcha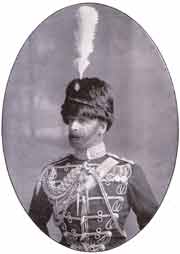 ses and the setting could not be any more delightful.
One dealer who will be well-known to many established Row customers is David Lavender of D.S Lavender Antiques. Previously based on Conduit Street, Grafton Street and South Moulton Street, he now deals from a penthouse showroom above S.J. Phillips on Bond Street.

Long known as the world's foremost expert on portrait miniatures, his current stock offers many connected to royalty either by virtue of the identity of the sitter or the court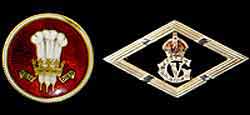 connections of the artist. In addition, Mr Lavender has a truly world-class collection of jewellery for sale, including George V presentation cufflinks by the aforementioned Benzie of Cowes (the Royal family's first choice jeweller for yachting and maritime pieces).
Perhaps the most unusual piece he has in stock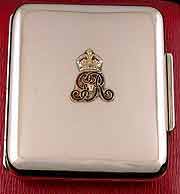 is a pair of presentation cufflinks, top, in the shape of iron crosses commissioned by Kaiser Wilhelm ll shortly before the outbreak of the First World War. Although perhaps not to everyone's taste, they are a striking example of the jeweller's art and a reminder of a turbulent period in world history.