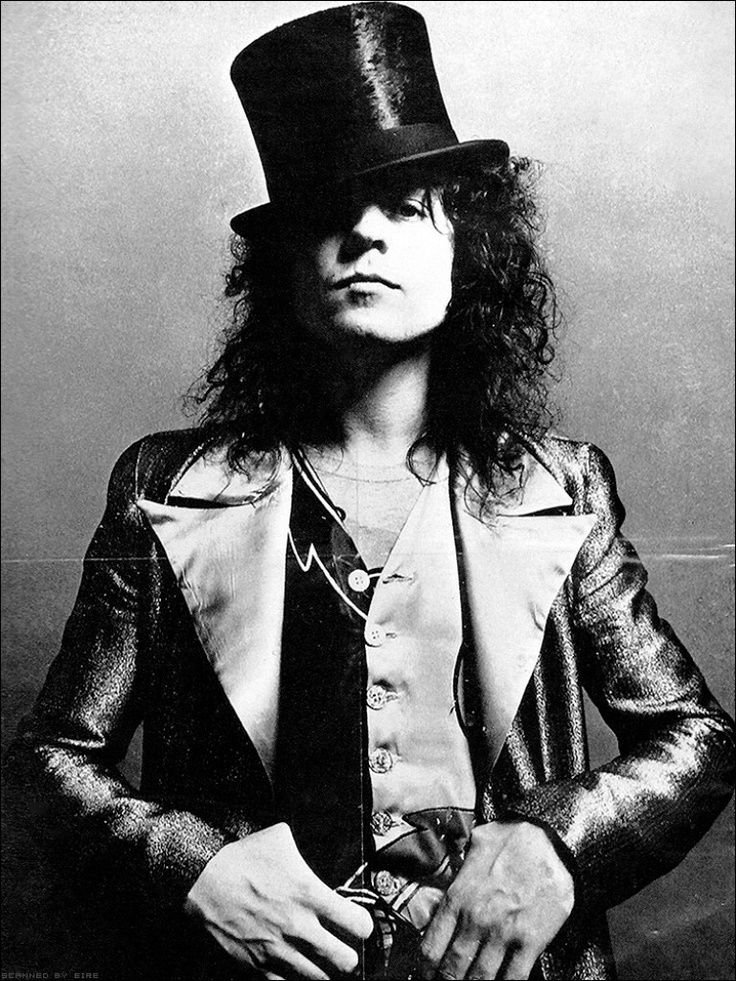 By Robin Dutt
Known by so many names – beaver hat, silk hat, cylinder hat, pot hat and even stove pipe hat, which Marc Bolan references in I Love to Boogie (he wore a Mad Hatter's example in several photographs), the article remains correctly, the Top Hat. Yes, every change in the dimension and materials used for the hats caused a name change but for the foreseeable past, it is the top hat – and please…not the Topper.
For this writer, there is only one kind.  Silk plush.  Ebon black – of course –  but the black is blacker than any midnight can summon and the feel, softer than…well, you imagine.
I have four examples dating from the 1860s to, I believe, the 1920s – all black silk plush. They are all erect – not crush-collapsible (for the opera).  Yet I continue to still seek them out.  Pre-quibble the price?  Never.  You are dealing with works of art. That they might turn up, de temps en temps, in charity shops is rare, but not impossible. For the real deal you have to take a deep breath and head to one of England's oldest establishments: Locke's (some 300 years) or seek out the brilliant knowledge of David Sexton in his shop Top Hat, to learn about the charm and formality of this most eloquent sartorial survivor.
With Ascot approaching – and several other essential meets of The Season – go on a voyage of discovery.  Your wallet will be lighter but you won't regret the journey.  Black plush. Yes.  Grey? Don't.