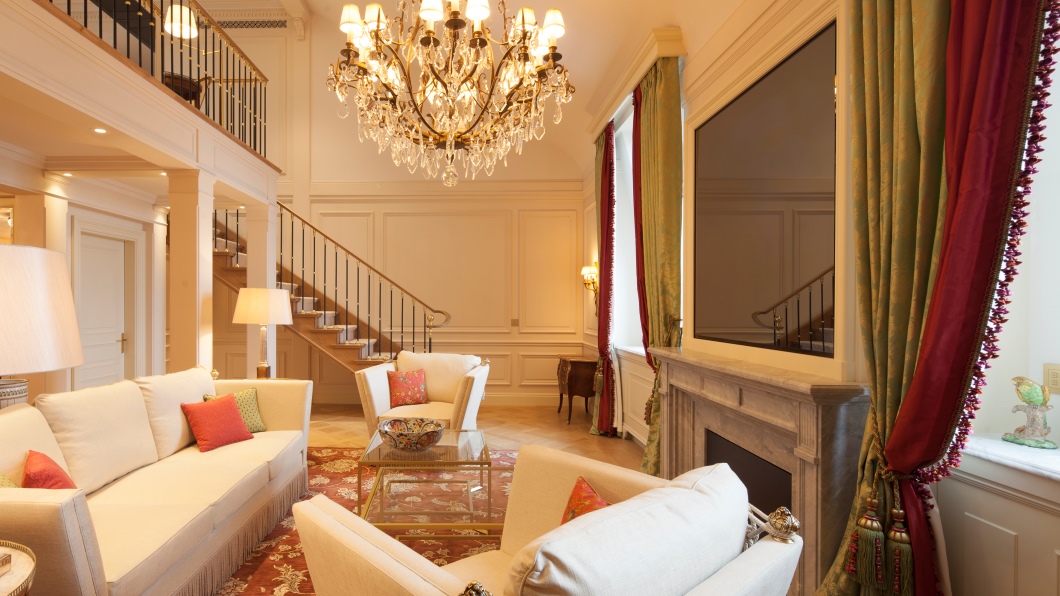 Beau-Rivage was created in 1865 by Jean-Jacques Mayer, and has remained in the hands of the same family for five generations. They have remained true to the same Beau-Rivage spirit, shaped by exceptional staff at the service of illustrious visitors and historic personalities.
Beau-Rivage now offers even more exclusive spaces. 15 suites, of which 6 are historic and 9 are brand new top-floor unique suites. The renovated include six duplex apartments ranging from 100 to 150 m2 and suites up to 500 m2. All with a private spa bathed in daylight, exceptional views, unique volumes and an extremely comfortable bed from which you can admire the stars. Each room of the hotel has its own particularity. Beautiful furniture, a period lamp, a rare trinket, each object is unique and transforms a simple night into a privileged experience. Equipped with the latest technology, the rooms offer the very best in the art of living.
At Beau-Rivage, each step is a discovery, every look turns a page of history. For more than 150 years, the hotel and the sublime treasures accumulated over time offer every visitor the unique privilege of beauty, refinement and harmony brought together by the latest discoveries of contemporary technology.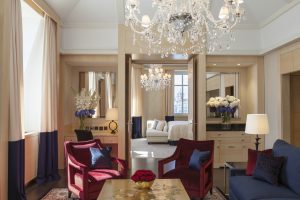 Beau-Rivage is ideally located on the lakefront, in front of the water jet, facing the Mont Blanc and the snowy mountains. The rooms are the largest for their category and all the Deluxe, Prestige and Suites are different. Every room, every piece of furniture has a story to tell. We pay a great attention to detail, from the fabrics to the objects… at Beau-Rivage you feel good. It's like coming home.
In the heart of Beau-Rivage, the restaurant The Chat-Botté promises to offer a unique and memorable culinary moment. The Chat-Botté charms its guests with its Mediterranean colours and atmosphere and is skilfully orchestrated by the Chef Dominique Gauthier, Michelin star-awarded and 18/20 in Gault&Millau. In the kitchens, guests can enjoy a surprise menu created by the Chef and savour it the heart of the action at the Chef's table.
To top it all off, the cellar that lies within the solid walls of the Beau-Rivage has hidden treasures accumulated over many years that wine enthusiasts can discover thanks to the suggestions of our Sommeliers. The Bar offers an ideal haven in a calm, intimate ambience, a real retreat from the hum of the city. At any time of the day, The Bar menu offers a wide selection of classical and creative cocktails designed by the bartender, light snacks and meals, as well as afternoon tea with elaborate homemade cakes to enjoy while comfortably reclining in the deep armchairs.
During the winter the bar features the already famous Chocolate Bar, with exquisite cocoa pastries. Patara, Fine Thaï Cuisine, offers you an invitation to travel with an exotic, spicy cuisine.