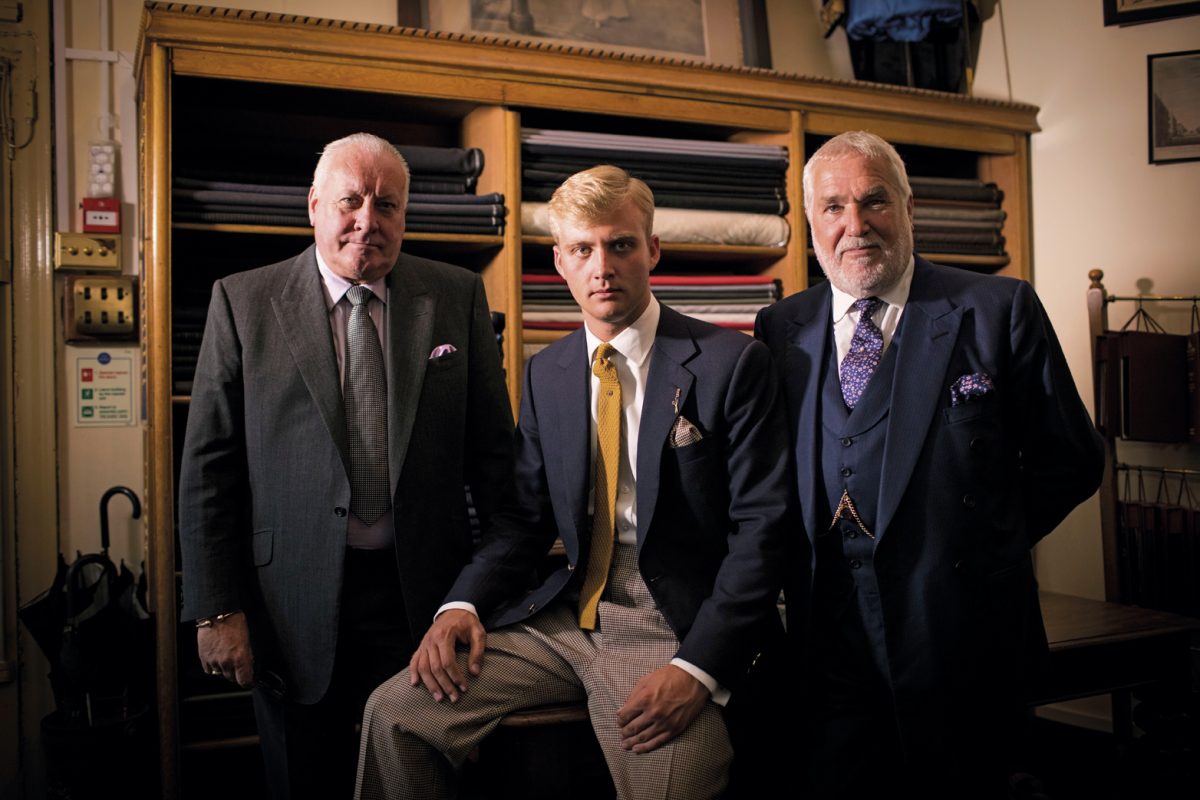 By Daniel Evans
It was a delight to catch up with Joe Holsgrove the other day, ahead of Golden Shears 2017. As a 20-year old, Joe won the biennial event two years ago, and I get the impression he is as proud to talk about his win today as he was when he walked off with the top prize back in 2015.
I track him down to his place of work – Denman & Goddard – on a busy day at the workplace. "I would have been with you sooner but I had to quickly finish doing something on a pair of trousers," he tells me.
So, Joe, what was it like to take top spot? "Winning the competition cemented in my own mind that this job is absolutely what I wanted to do," he says. "It's an achievement for anyone to get to the final but to win it was fantastic. It was great to know that your dedication and attention to detail actually pays off. I love going to work. The benefits of what you get are only as a direct result of what you put in.
"I'm fortunate that I've been able to see both sides of the business. Some go in as tailors and stay tailors while some people go in as cutters and never truly spend time on the board, learning how to create the garments themselves."
Joe based his winning entry on a fairly classic styling but with some original aspects to give it catwalk appeal. "It was a half shooting jacket and trousers in a tan colour with blue contrast facing the pockets," he recalls. "I wanted something that was going to stand out but not too distant from Savile Row tailoring. It's a very bold outfit but still wearable though, to be honest, it would take a bit of an eccentric to actually wear it."
I finish by asking Joe what is plans were for the future. He doesn't have a precise answer but talks about generally getting on with his career. Ten minutes after our conversation, the phone rings on my desk. It's Joe with a far more definite answer. "I want to be a master tailor," he tells me with certainty – an ambition I'm sure, with his determination and talent, he will achieve.