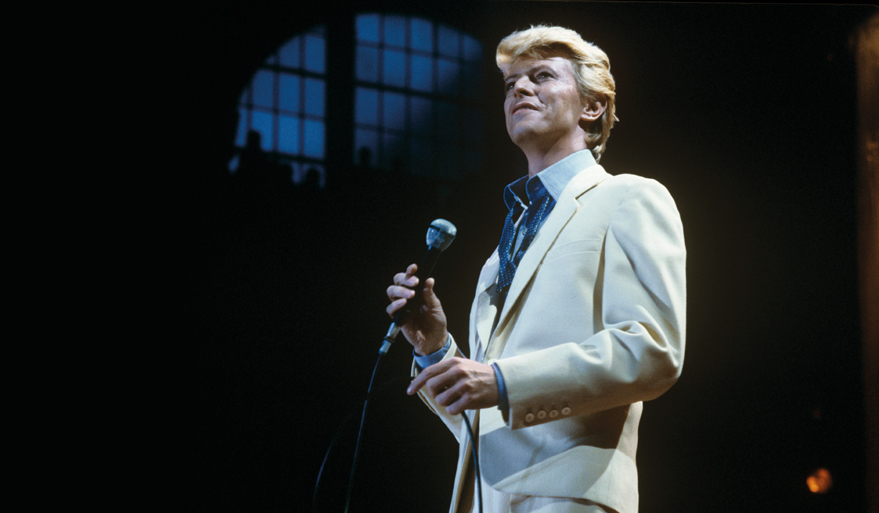 By Robin Dutt
Chameleon. Catalyst. Chimera. These are all words that must at some time have been used to describe David Bowie's incessantly changing style. Honed over decades, he knew the value of change because even a powerhouse such as he, whose career spanned some 40 years, could not rely on the loyalty of fans to be satisfied with one identity.
Bowie killed off look after look and each incarnation was a distinct character of its creator, with a defined life of its own. Not surprisingly, everyone has a favourite Bowie look. Be it Starman (androgynous, beautiful, probably from another planet), the sexy pirate, contemplative pin-up, leather boy, alien, drag boy, Pierrot clown with silver pumps or maybe the asymmetrical, knitted, multi-coloured jumpsuit by Kansai Yamamoto. His defiant, magnetic clothing, along with the stratospheric changes in hairstyle are unforgettable.
Not surprisingly the celebrated Victoria & Albert Museum retrospective of Bowie's work, style, art, film and mime, 'David Bowie Is' in 2013, was always going to be another Bowie hit. Thousands were happy to queue. This extraordinary exhibition reminded visitors of the theatricality of his vision and the sartorial splendour of his suiting in bolts of electrifying colour from Mediterranean Blue, to Arctic Snow to Jaffa Orange. Plus his romancing the stridency of eternal mono or indispensable duo chrome.
Equally important in the Bowie biography is the role of suiting. Bowie understood a suit's quiet power. He treated a suit as a blank canvas – the very opposite in intent to all his other costumes which were worn for a primary, dramatic, dazzling effect, which reflects how he gloried in the power that theatrical costume can often suggest.  However, a suit can be seen as a sort of leveller; for whatever the colour, cut or cloth, it is a civilian uniform of sorts. Wearing a suit as armour distils functionality and insouciant sexiness – glamour, allure, correctness.  Bowie wore all kinds of suits – two-buttoned and often three, which concentrated the attention more on the man and his show and less on the show within the man. He relentlessly created new visions: be it in a sharp Tuxedo and trilby or pictured lying on a bathroom floor. Remember how loquacious a silent suit could be when looking at the cover of the 1969 album 'The Lodger'.
As far as Savile Row is concerned, Bowie favoured among so many tailors, a work of genius. Tommy Nutter, Ozwald Boateng and Alexander McQueen to name just a few. A last image of David Bowie shows him with the urban grittiness of a grille behind him – sporting a somewhat, for him, anonymous suit.  But a suit it is. And in the ever-changing world of fashion the suit, as Bowie knew, is always an ally of sublime confidence.