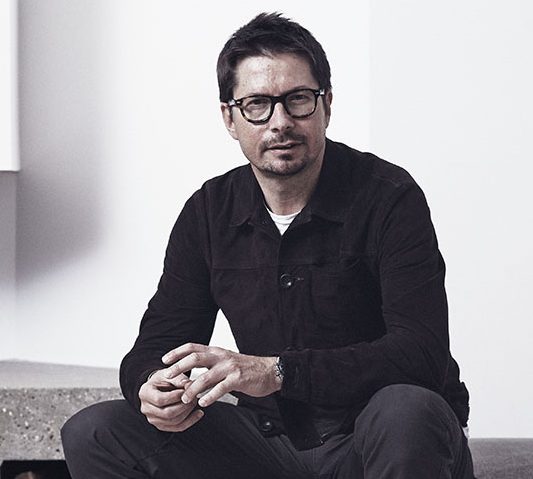 Style News
Favourbrook has been for over three decades a Godsend for gentlemen looking for something different, when it comes to formalwear writes Robin Dutt. Indeed, when I was in charge of wardrobe for the film ('Against Nature') centring on the life of one of fiction's great Dandies, Des Esseintes, I knew where to find the principal frock coat. As it turned out, it was a one-off (although everything at Favourbrook is made in small batches) a superb floor-sweeping coat made of the finest velvet in deepest purple to be worn by the star, Allan Corduner. I also arranged the costumes for his counterpart, Adrian Dunbar but they had to look markedly different to Corduner's magnificence. And that magnificence is something that Oliver Spencer, pictured above, knows all about.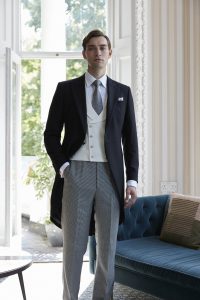 Mr Spencer's take on formal wear was to suggest that such attire need not be dull and predictable, so he gave a Dandy edge to frockcoats and waistcoats, shirts and cravats, many festooned with motifs – flowers, bees, dots and stripes in a symphony of colours – unexpected but never overdone. In some ways he just might have been tipping a hat to the Peacock Parade of London's 'sixties scene and twenty years later, the much missed Scott Crolla who for ten sadly short years reimagined exotic clothing for a new breed of man.
But to know how not to step over the taste line when it comes to male sartoria is an art indeed. Beau Brummell's point that if people turn to look at you in the street, something is very wrong. Such a man is either too tight or too fashionable – both sartorial crimes then and now. This is the season for more and more formal wear to be dusted off and make appearances at festive parties and formal dinners – the arts of embroidery, embellishment and strategic blending or contrast stitching all playing their parts. This season, whilst you can purchase Favourbrook classics, the emphasis seems to be on cleaner and more strident silhouettes redolent of Victorian or Edwardian fashion plates and engravings, in shades of Dove grey, Midnight Blue and Lamp Black. Of course, there is still room enough for personalization by way of an elegant and decorative waistcoat to play centre stage or the rich multi folds of a silk, richly appointed tie or cravat. Of course, it is all about the careful sourcing of luxury fabrics and evocative colours – elements that write the wearer's sartorial autobiography.
As Oliver Spencer says, 'Rather than trying to reinvent the wheel, or in our case, change our DNA in order to accommodate the growth of casualwear in menswear, we stiffened our upper lips and dug our polished Oxford heels in to design a collection that fully encapsulated the timelessness of traditional formalwear.'
Simplicity is dress is often the most difficult thing to achieve but this is where the efficacy of the classics comes to the fore. So, expect to see wardrobe staples which won't scare the horses but will draw many an admiring glance such as the traditional frock and tail coat or the sumptuousness of a lush velvet Nehru coat. Of course an Indian construct with an undeniable heritage, the Nehru is one of those styles which is so versatile that it effortlessly blends Eastern construct with Western styling. Again, Scott Crolla knew this only too well. He would have approved, one thinks.
Favourbrook, 16 & 17 Pall Mall, London, SW1Y 5LV Tel – 020 7493 5060.