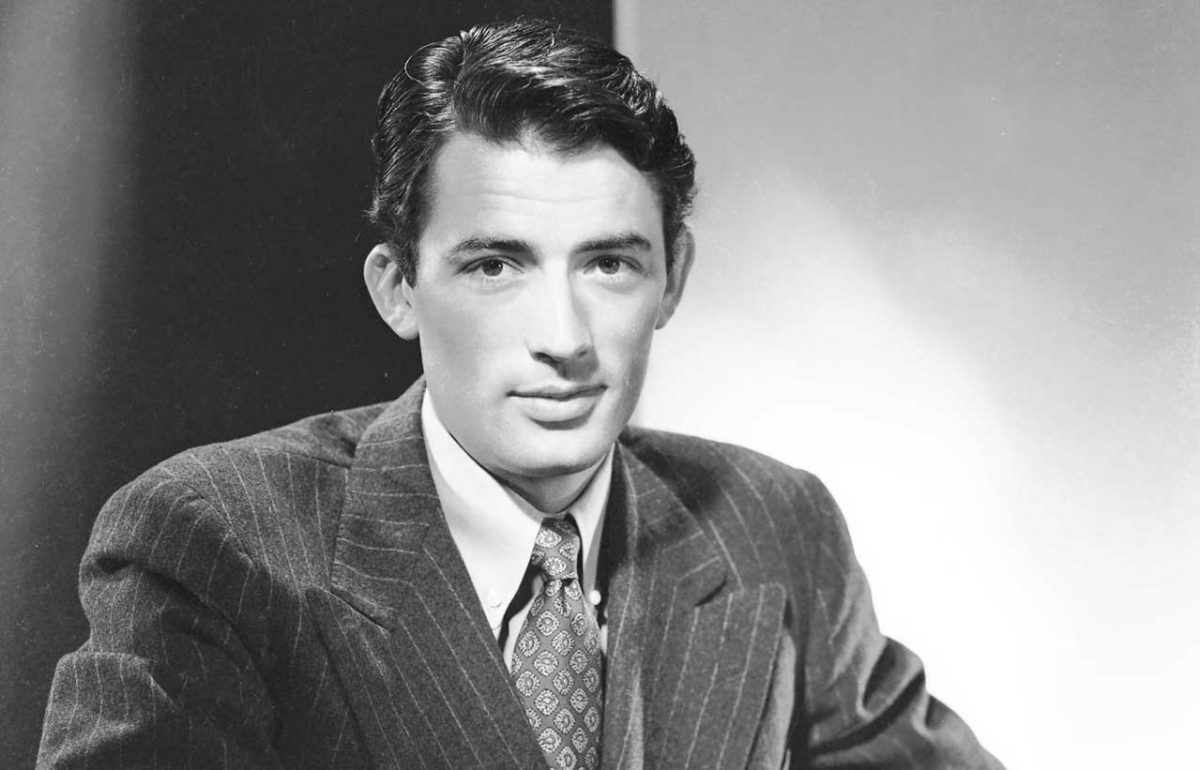 One of Hollywood's greats is the subject of exhibition in Savile Row this summer to celebrate the star and his style quality…
Huntsman mounted an exhibition last summer to celebrate the life of Hollywood legend, Gregory Peck. Peck was the favoured tailor of the stars, and for nearly 50 years the house made around 160 outfits for him, both for on-screen and off.
The exhibition in June, showed many of these pieces, along with other memorabilia of his life and activities, plus some screen footage and many photographs of him with other star names. It portrayed the spirit as well as style of an actor who was recognised as not only one of the greats but a great humanitarian as well.
Peck hit the big time in the 1940s and continued to be one of Hollywood's most successful and popular stars right up until the 1990s. He received an Oscar for his role in 'To Kill a Mocking Bird' and had many other critically acclaimed roles to his credit. But apart from being a successful actor, he was recognised as one of Hollywood's gentlemen, and was also named in the International Best Dressed List Hall of Fame in 1983.
The exhibition has come about under direction of 'new' man, Roubi L'Roubi. Its hard to believe that he took over the Huntsman helm just a year ago. In that time, he has created two ready-to-wear collections, has two more in the pipeline, revamped the premises, planned this major exhibition, and had a whirlwind of trips to source new fabrics and accessory suppliers.
Lest these activities should suggest that he is not paying attention to Huntsman's bespoke roots, nothing could be farther from the truth. He understands its importance, has put in place a monthly showcase of five new garments to inspire bespoke customers, and firmly believes the ready-to-wear selection complements the bespoke.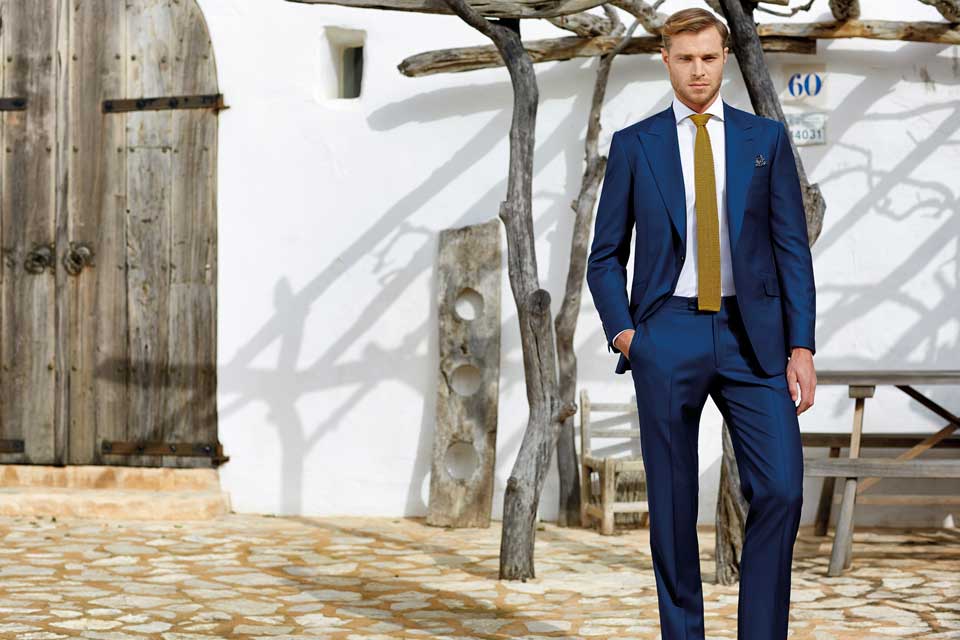 "We all like to pick things up," he says. "So a bespoke customer may come in to order a new suit and then also see a blazer he likes in the ready-to-wear which he can pick up immediately. It may need minor adjustments or it may prompt a made-to-measure order. Of course, the reverse is also true – someone may come in to buy ready-to-wear and decide to trade up to bespoke. I'm happy with both."
When he arrived in Savile Row early last year, he was generally known as a womenswear designer with perhaps little knowledge of tailoring. However, his early years in design saw him producing menswear collections and he is an experienced and talented cutter.
Huntsman, once the jewel in the crown of Savile Row, had had a somewhat chequered career for a few years when Roubi and his partner Pierre Lagrange took it on. It needed some TLC as well as determined reorganisation whilst retaining its core bespoke ethos.
"There's been such pressure," he admits, "but I'm enjoying it immensely. I have to oversee everything, from choice of fabrics and designs through planning presentations and photography, looking to expand our bespoke facilities, and ahead to when we can launch a wholesale operation for the ready-to-wear. Some days I'm just on another planet!" But his commitment to the company is solid. Recent rumours regarding Oriental possibilities are dismissed with an incredulous laugh. He is in it for the long term.
Some additions have already been made to the tailoring staff and he wants more young trainees to cope with demand. The showroom has been opened up to provide space for receptions and exhibitions. And the first exhibition to take place here will be the Gregory Peck event.
Articulated models will bring life to a display that will range over Peck as the Hollywood icon, the Oscar winner, political activist, humanitarian, anti-war and anti-racist campaigner, and family man. Some of his original garments have been reproduced, and an exclusive Huntsman tweed inspired by one Peck chose in the 1960s is now available to a new generation of customers.
And what will come across strongly is just how contemporary these designs look now. Like Gregory Peck, the Huntsman style, long, lean, single button and with high shape to the jacket, continues to exert a glamorous appeal. The two add up to star quality.