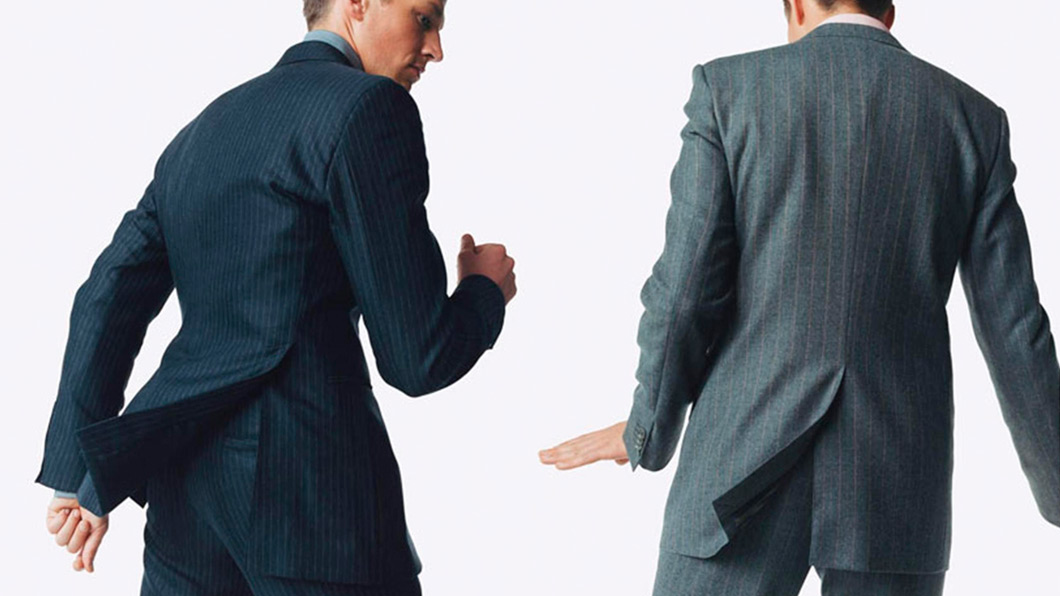 Vents in men's jackets can be traced back to equestrianism and the military, says Robin Dutt
I have to say that when it comes to vents, I am somewhat divided. Much tailoring and many tailoring devices still used today owe their origins to horse riding or the military origins – and frequently both. Vents are no exception. They were, and are, designed to make riding a horse more comfortable, as the skirt of the coat can flare over part of the horse's back and improve the flow and feel of that garment.
There are three types of vent – unless you find something quirky by some avant-garde designer type, who slices into the coat with whimsy, creating strips which might look more appropriate on a mediaeval tunic.
Vents are a matter of choice (some might say, taste) but also the directive of the garment itself. Personally, I favour, say on a blazer (particularly with wider than usual lapels), a double vent which always looks correct as it forms a balance and rarely a single – associated more with Italian sartoria and so perhaps, perfect for a Vespa.
And in the case of an evening coat, the skirting of that garment must flow seamlessly with the trousers – so no vents here. Just one, solid black, simple form.
A coat without a vent can, especially in a sporting example, look quite elegant and fluid. But in this case, this writer prefers the cloth to be made of woven material and multi-hued. A fine Harris Tweed, perhaps. Images of 1950s American actors sporting coats that were longer in the body spring to mind as mostly vent-less.
On a traditional morning coat, one of those tailoring staples, little has changed since the very beginning. There are no pockets externally and rarely internally, to achieve a cleaner, smoother line. The vent here has a dual purpose. The first, we are already familiar with. This long vent sometimes edges to match the silk lapels, also conceals an internal slit pocket to house cash, cards – and other essentials for a night time's campaign.