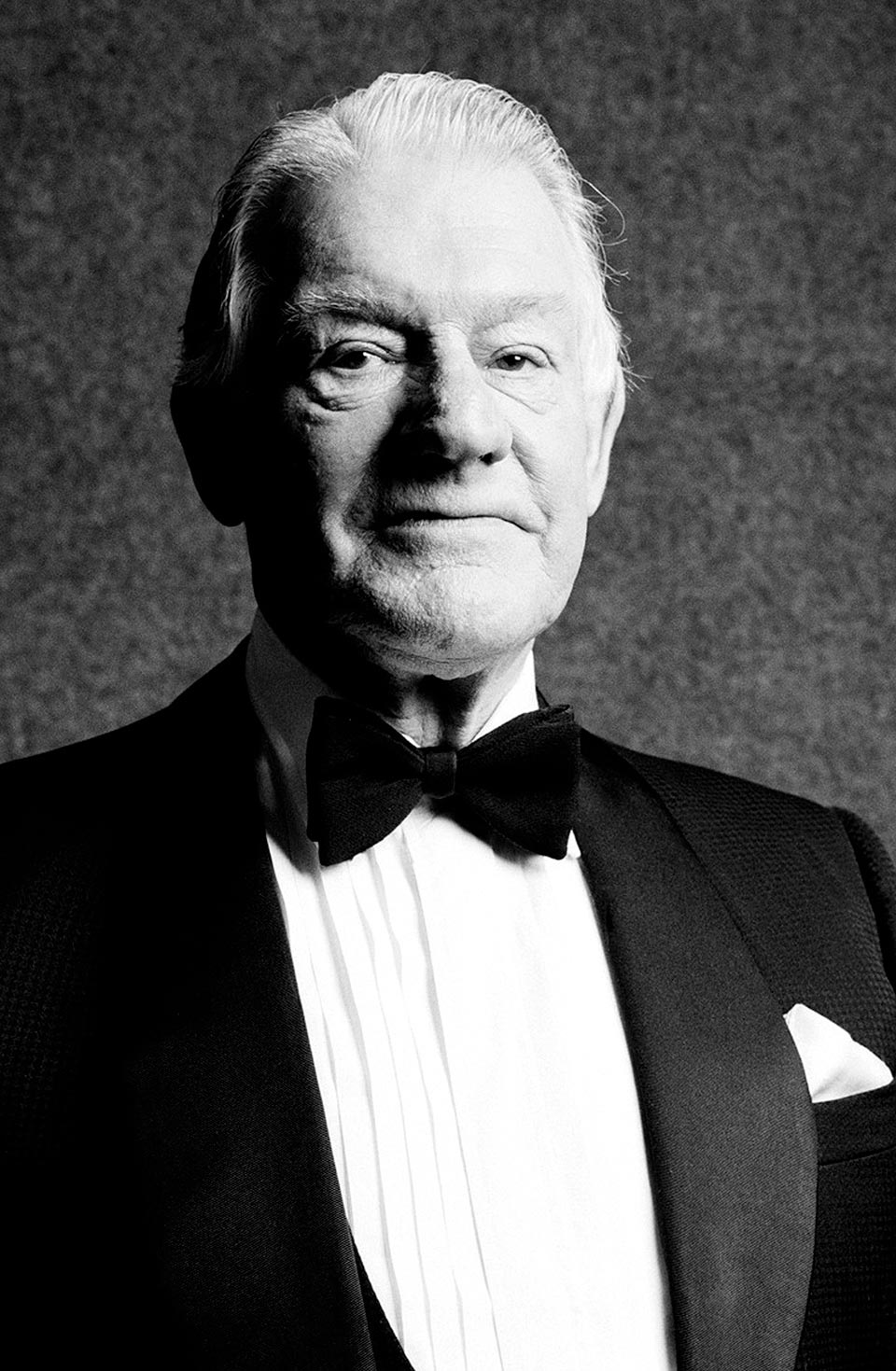 The French fiercely protect usage of the term Champagne, allowing its application only to those wines grown and produced within the Champagne region of France. Other protected produce under EU rules include such delights as Cornish pasties, Melton Mowbray pies and Somerset cider.
Now campaigning to have similar protection extended to items other than food and drink, in particular to Savile Row, is Angus Cundey, senior statesman of the Row and chairman of Henry Poole.
In a remarkable address to a 300-strong body in Brussels early this year, Mr Cundey made the case for Savile Row, citing the growing threat to its reputation from those who would impinge on its reputation without its quality. Ranging from Marks & Spencer registering 'Savile Row Inspired' for a men's collection made in the Far East, through Taiwan, German, US and Chinese examples of the name Savile Row being misappropriated, he emphasised that such registrations would damage the Row's reputation.
"Savile Row is a small exclusive location in London's West End and our fear is that our product reputation will be downgraded and abused by world markets being flooded with inferior mass produced garments all labelled Savile Row," Mr Cundey told the assembly.
"It is proving most costly and difficult to successfully oppose these unfair registrations due to Savile Row being a location and street name, not a trademark. We desperately require the same protection as GI (geographical indications) food and drink. Not only would Savile Row be saved, but similar protection could be given to Harris Tweed, Shetland Wool, Sheffield Steel and Cutlery, Solingen Knives, Jermyn Street Shirts, Avenue Montaigne Paris Couture and even Wall Street for bankers."
His address was "very favourably received", he told Savile Row Style, by an audience of EU officials and others with like-minded concerns. And it had the mighty weight of the GMB Union in support from its Brussels-based office. With the employment of over 400 skilled craftsmen and women in Savile Row workshops, the GMB union is strongly backing Mr Cundey's action.
One of the following speakers at this gathering was a representative from the Harris Tweed organisation, also seeking protection for its industry.
The wheels of Brussels bureaucracy move notoriously slowly, yet Mr Cundey has already received a positive response via the GMB office, indicating that his address is being looked at very favourably. How long it will take for action to be taken is a moot point but it seems the tailoring practitioners in Savile Row may look forward to their own GI protection.
As Angus Cundey said, "Savile Row and Champagne would sit well together."