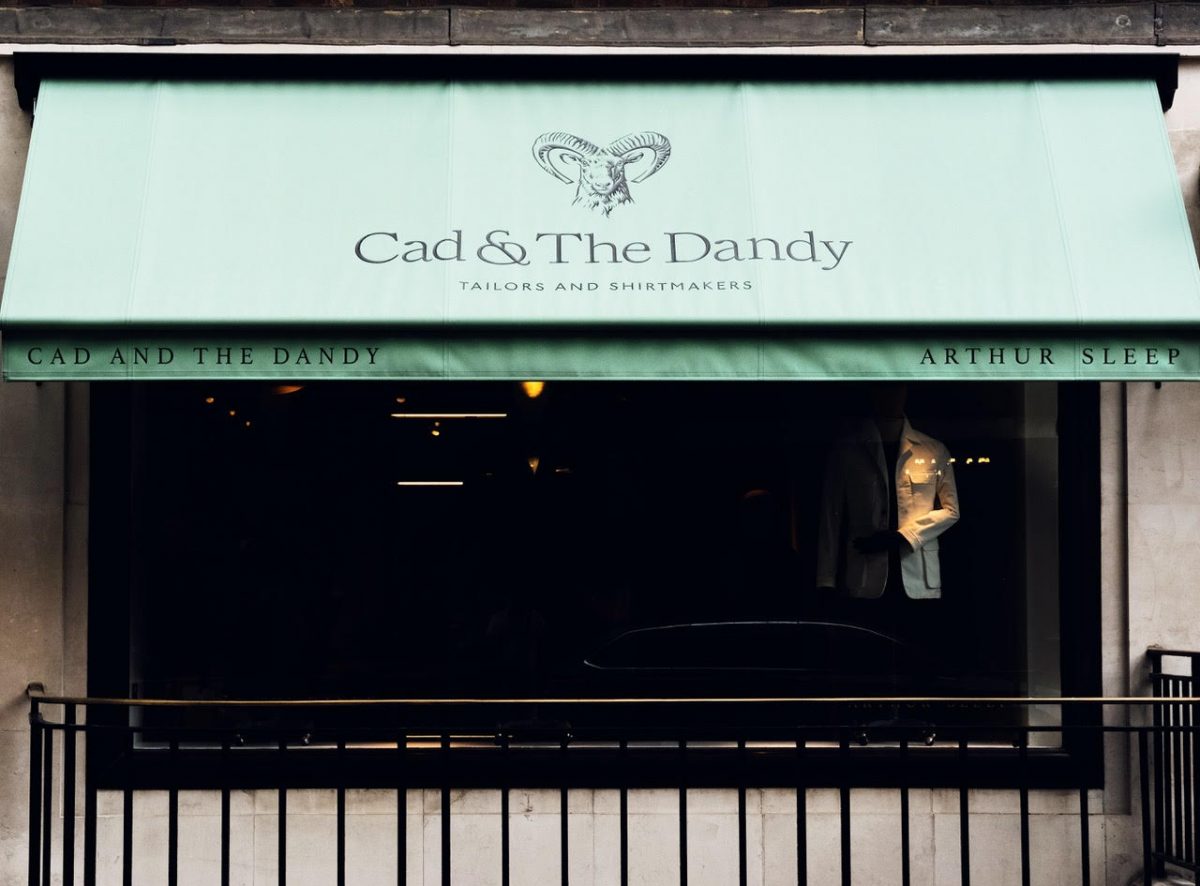 By Daniel Evans
It is always easy for the armchair expert to say every effort needs to be made to attract new customers into the heartland of British tailoring though quite another to put such ideas into action but that is exactly what the entrepreneurial James Sleater is doing at 7-8 Savile Row.
James, the driving force behind Cad and the Dandy, the tailoring outfit he set up with Ian Meiers in 2008, is positively brimming with excitement as he shows me around the two floors of his expanded operation, aimed at the ready-to-wear market.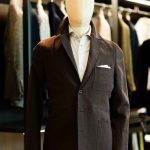 "It's such an exciting project and it's good for Savile Row to have a shop that's busy and buzzy," says James. "A shop that absolutely has its roots in tailoring but is not really competing with anyone else because it is offering a completely different thing. It's a unique shop for the street and hopefully one that will attract the customers of the future, offering them what might be their first foray into the world of Savile Row. Obviously, we hope they buy their suits from us but the street wins if they go on to buy bespoke suits from anyone else. That's got to be the thing – the continuation of Savile Row. No one tailor on it is bigger that the street, the street is bigger than all of us."
James is delighted with the reaction to the new venture. "It's been absolutely brilliant," he enthuses. "We've been caught by surprise as to how successful it's been. We sold out of dinner suits in the first three weeks and we've sold out of morning suits even though it's not the wedding season so now we need to up our production again. We need to recruit dozens more tailors, in essence, to make our ready-to-wear suiting. We now have a much more global reach and can see many more of our suits rocking the world. In fact, we've landed a few movie contracts all because a couple of our wicked overcoats in our ready-to-wear range were spotted online."
Not surprisingly, James and his team developed the idea for expansion during the pandemic. "Covid threw a lot of balls up in the air," he explains. "We still had all the staff, all the skills and all the talent but not necessarily as many orders as we were used to getting. We knew we needed to keep busy so we might as well start making some ready-to-wear and the more we got involved in the process of doing so, the more it made business sense. And what we have done hasn't taken away from our bespoke customer – it's been attracting a different type of customer. We haven't stolen people away from the bespoke process but added another string to our bow. Now, we are looking at doubling our turnover in 2022 compared with 2019."
James is keen to highlight the differences between the new ready-to-wear operation and the original tailoring business a few doors further up the Row. He explains: "In our tailoring shop, we need to look and feel like a tailor's – you've got the cloth bunches, you've got the patterns, you've got the nuts and bolts of the process of making suits so it has to inherently be a tailor's shop. The ready-to-wear shop has to look like a ready-to-wear shop. The atmosphere is totally different. They are both representative of the modern tailoring companies but one very much looks and feels like a high-end ready-to-wear shop while our bespoke still looks like a bespoke shop. It's fascinating now operating with a foot in both camps."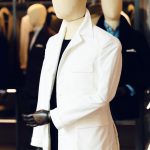 The new shop will have a wide selection of knitwear, lots of separates, safari jackets, worker jackets, the casual jackets you'd go to watch a game of rugby in and also core work suits, wedding suits and dinner suits – even cashmere baseball caps. "If you are not wearing a suit every day, you actually need more clothes," says James. "If you wear the same casual jacket every day, people are going to notice. But it you wore a blue suit every day, no-one's going to say 'It's that blue suit again!'…. but if you wore the same checked jacket, someone will say: 'Hey mate, time for a change.' The reduction in the working uniform means you'll need to have more clothes and you'll need to give it more thought."
Looking ahead, James is keen to bang the drum for the street where he has worked for the last 13 or so years. "I'm super optimistic about the future of Savile Row as long as there are some fundamental changes and new customers are attracted to come here," he says. "Restoration Hardware (a high-end American home furnishings company) opening up in the old Abercrombie and Fitch building is amazing. Hopefully the old Kilgour shop will be turned into a restaurant – these are things that will make Savile Row relevant because you are not just coming here for an appointment. You might be coming here for lunch and that might encourage you to look into other shops as you walk by. It's bringing new potential business into the street.
"I'm not one of those people who says Savile Row is a street of tailoring and can only be for tailors. I think that's incredibly old world. The coolest streets in London are the ones with great mixed businesses. We need to protect the tailors who are here, without question. We need to have protective rents because tailors can't afford luxury Bond Street premises. But we can afford to be on this street if we have enough customers, if we can make enough garments to make our businesses a going concern. To make sure, at the end of each month, there is enough money in the bank so we can continue working. Rents only become a problem if we don't have enough customers. We've got to get people onto this street, walking up and down, getting their eye in for a future purchase. That's really what we need to do."