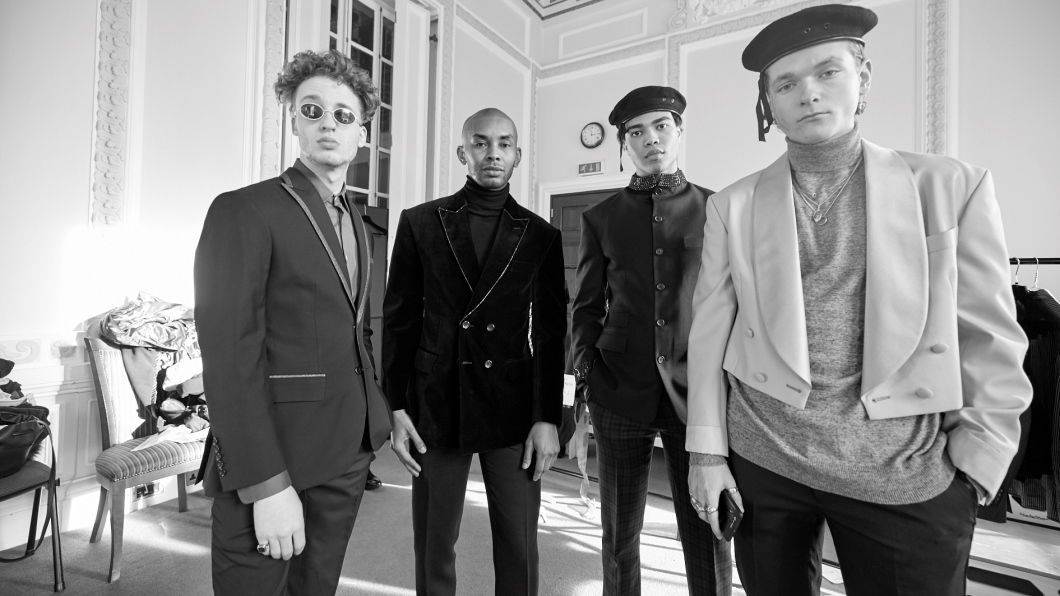 Fashion experts were delighted when new tailoring house Sanne presented its first collection of 2018 at Carlton House Terrace. It was Sanne's first combined mens and womens collection and designer Lena McCroary was more than happy with the way the event went.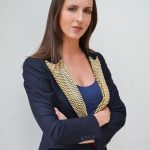 "Dark colours, mostly blacks and navys make up the base of this collection, along with using a lot of crystals," she said. "I used elements of crystal embellishment in my previous collection, which was received very well by my customers. Soon after this, an opportunity arose to design a bespoke piece for Celine Dion for her Vegas show so, thinking of what would reflect the stage lights best, I created a three-piece crystal pinstripe suit for her. I had so much fun designing it I decided to do a whole collection for both men and women using crystal embellishment."
The main picture, above, shows the models backstage, shot by Miro Arva minutes before showtime. From left to right, Elijah wears a black super 110s wool suit trimmed with blue lurex, Andre wears a double breasted velvet jacket with a thin jet black crystal trim along the lapels and purple trousers, Nate wears a black wool nehru jacket, with jet black crystal collar and turn cuff, paired with green tartan trousers and a military beret, and Jack wears a grey turtle neck jumper under a cropped light grey dinner jacket with satin facing.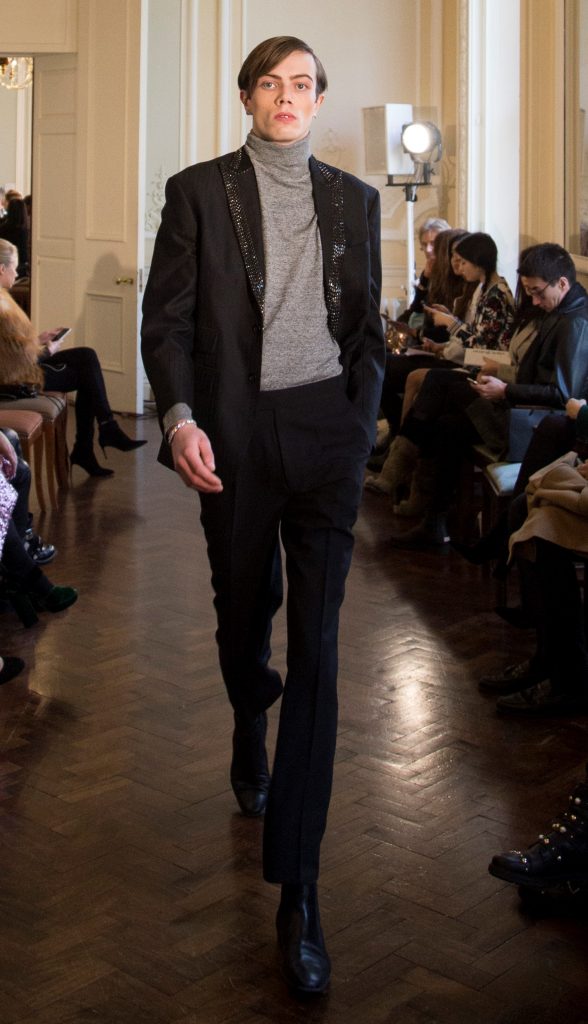 Joshua wearing a wool jacket with a faint stripe and lapel and collar trimmed with rows of jet black crystals, over  slim cut black wool trousers and a grey turtle neck. (photo by Laura Bemrose)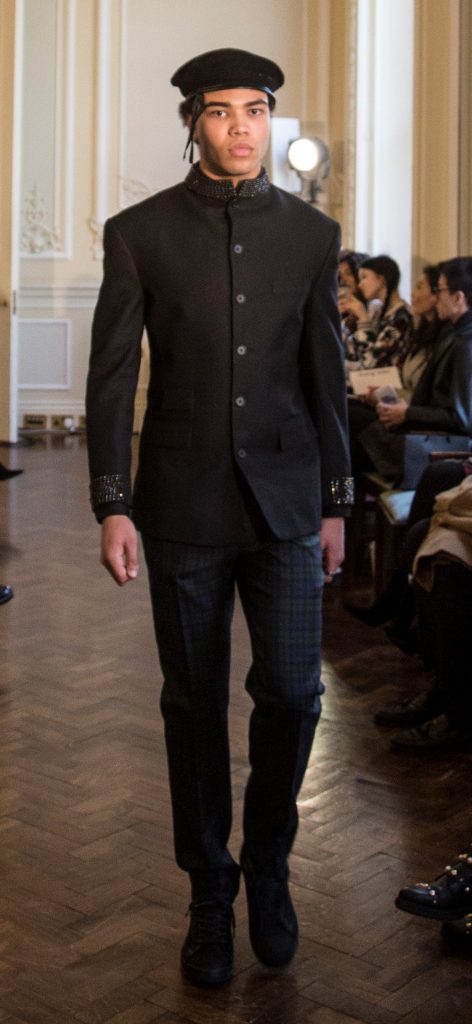 Nate walking the runway black wool nehru jacket, with jet black crystal collar and turn cuff, paired with green tartan trousers and a military beret. (photo by Laura Bemrose)