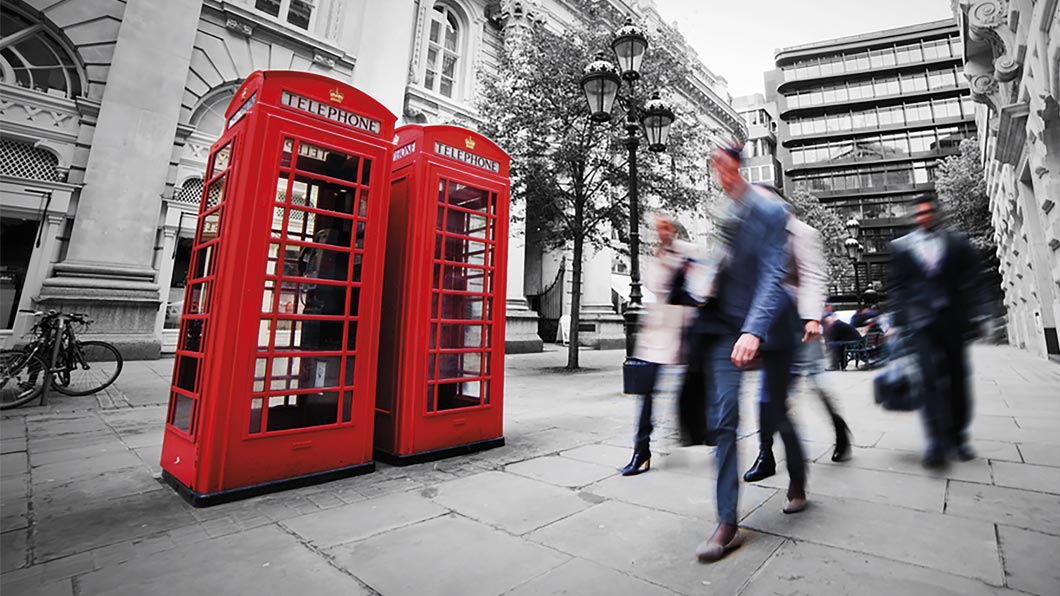 The architects of Savile Row parallel the master tailors who now occupy the address, says Neil Carr. Both lead skilled teams fulfilling the bespoke needs of customers
In his celebrated architectural guide to London, architectural historian Sir Nikolaus Pevsner describes Mayfair as "the epitome of London wealth, sometimes rivalled in fashion but never entirely surpassed".
It is indeed an area of superlatives. Along with St James', its slightly older sibling, it has more listed buildings than anywhere in the capital, including 19 Grade I. It displays among the most diverse array of building styles anywhere in Westminster. According to one recent report, it has overtaken Knightsbridge as London's most expensive area and houses some of its most important cultural, economic and academic institutions.
Savile Row is emblematic of this cultural prominence; a street so synonymous with one singular activity that even the most callow youth seeking his first bespoke suit knows exactly where to go.
But it is not only for its connections with bespoke tailoring that Savile Row is valued. The quality of its architecture is recognised as being of national importance; reflected in statutory designations. The entire area falls within a conservation area and, within the Westminster City Plan, Savile Row has been designated a Special Policy Area, specifically to protect and promote the unique combination of buildings and activities with which it is associated.
But at the core of this architectural and historic value are the seven listed buildings between Nos. 1-17 on the east of the Row, which form the remnants of its original development.
Hugely influential
As part of the wider Burlington Estate developed by the architect and patron Lord Burlington as a manifesto for the principles of the restrained neo-Palladian design he espoused, Savile Row contained several buildings, including those at No. 1 and Nos. 22-23 (now demolished) believed either to be designed by him or directly influenced. Wealthy, aristocratic, an acknowledged arbiter of taste, Burlington was hugely influential and used his power and patronage to promote this neo-Palladian style in Britain. Indeed, he influenced the direction of British architecture. The Palladian style was founded on the architectural principles of Italian architect Andrea Palladio. Such was Burlington's impact that the marks of this neo-Palladian style have been stamped on the DNA of British architecture. This has been exported around the world and directly or indirectly continues to influence the design of contemporary British architecture.
Of the remaining "Burlingtonian" buildings the Grade II* listed No.14 is the best preserved. Pevsner notes of Nos. 11-14 that "though Burlington's control is unproven, their proportions show a general affinity with Palladianism". No. 15, occupied by Henry Poole, was "rebuilt or refronted in 'eclectic-Italianate' perhaps for the Savile Club". No. 11, occupied by Huntsman, is also Grade II*.
No. 3 Savile Row, once the headquarters of the Beatles Apple Corp is also listed II* and contains distinctive architectural interiors. Gieves & Hawkes at No. 1 occupies the former headquarters of the Royal Geographical Society in whose magnificent listed map room David Livingstone was laid before being buried in Westminster Abbey. Livingstone was dressed by Gieves; Stanley by Poole.
Not strictly on the Row but forming part of its architectural context is the grand Grade II*-listed Uxbridge House, originally a townhouse from 1721 by Leoni in the neo-classical style, now housing instead the very youthful Abercrombie and Fitch.
On Burlington Gardens are the stately edifices of the Royal Academy of Arts (1806-7) by James Pennethorne designed in an "enriched Palladian" style. Pennethorne also worked on Buckingham Palace and Somerset House but contemporaries described this as his "most complete and successful design". The Albany (1802-3) is by Henry Holland, who also designed Brooks in St. James with the double-fronted neo-Palladian gateway to Ropewalk between. Finally, a run down the glittering luge of Samuel Ware's 1818-19 Burlington Arcade has to be a must.
The architectural quality of Savile Row is not limited to its listed fabric. A number of 20th century buildings are singled out by Pevsner as worthy of note, including the compact stone in the neo-classical style from 1927 occupied by Oswald Boeteng. More contemporary buildings also make their mark. EPR Architects' bold collaboration with ceramic artist Kate Malone at No. 24, embodying a blend of artisan craftsmanship with crisp architectural detail, forms a shimmering new gateway from Conduit Street which echoes the glitter of Burlington Arcade. Also of note is Piercy and Company's award winning contemporary intervention at No. 25. Opposite, world renowned architect Eric Parry's redevelopment of Fortress House "navigates a deft course between the modern and the conservative classical".
Skilled craftsmen
Burlington's legacy has been much altered by the very trade with which the area has become synonymous as tailors transformed the original domestic facades, inserting large 20th century glazed windows at ground floor and basement, literally tailored to their particular needs. Indeed, the sight of skilled craftsmen working in the windows of Savile Row is one of the unique joys of any stroll down it.
Yet this is not the only pleasure. Many shop interiors on the Row are worth inspection on their own merits not least for the way the interiors have been tailored to their client's needs. Richard James at No. 28 is worth a visit, as is Teresa Hastings' million-pound refit at Gieves and Hawkes, which superbly navigates the demands of reworking a listed building.
Any intervention into the fabric of a listed building is always going to be a challenge.
Marco Braghiroli, an award winning architect with considerable experience working with protected buildings in Mayfair and St James, says: "Working with listed buildings requires particular care and sensitivity. Bespoke architecture is all about details and care of both the building and the client."
Braghiroli likes to think of an architect's skills as paralleling those of a master tailor. Both are concerned with proportion, balance as well as performance and comfort. "In one sense our clothes are the architecture we carry around with us. Like the buildings we live in, they protect us from the elements, keep us warm, project our personal style," he says.
But Braghiroli thinks that the parallels with tailoring go further. "Like an architect, the master tailor brings together the talents and skills of a team of specialists, artisans and suppliers." he continues.
But the biggest parallel he believes is in the relationship with the client; delivering something unique and particular to their individual tastes, constructed to their specific requirements, tailored to their unique specifications. That is, after all, the very essence of bespoke.