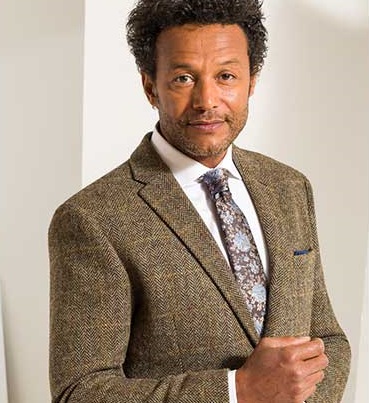 Sometime last year when one was briefly allowed to roam the hitherto empty streets of early Covid and encouraged to go on a shopping safari, I made a vintage discovery, writes Robin Dutt.
Dating from the 1960s, it is a handsome, mint condition, raglan sleeve overcoat with leather knot buttons, in a most fetching Racing Green, After Eight chocolate and biscuit-ivory Tweed, designed by one Sir Hardy Amies.
Apart from the elegant label, proclaiming his name, there is another, altogether larger with an image of a map accompanied by the proud assurance that this garment had been woven (notice, not 'made') by the Islanders of the Outer Hebrides.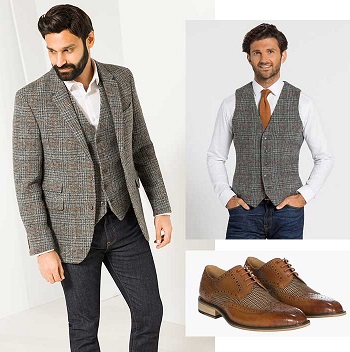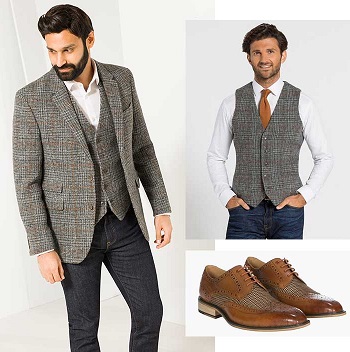 That alone gives instant provenance and inspires. It is a substantial affair and just right for now (and a little later).
But as the seasons roll on, one company, Slater Menswear, has identified Tweed for all seasons and places – be it late spring or even summer – and whether the workplace or worn for special occasions.
Slaters reminds that Tweed need not be restricted to the arguably most associated colours of the fabric – russets, mustards, drabs and olives but consider more 'metropolitan' and strident tonal mixes of silver greys, teal blues and the like – perfect with very smart dark, Parker Quink Blue-Black jeans, cut narrow for a winning weekend look.
Also, there is no need to think of Tweed having to be part of an ensemble. A  Tweed waistcoat, crisp Jermyn Street shirt, smart trousers and Brogues make for a timeless statement and look dynamic into the bargain too – from morning coffee to evening cocktail.