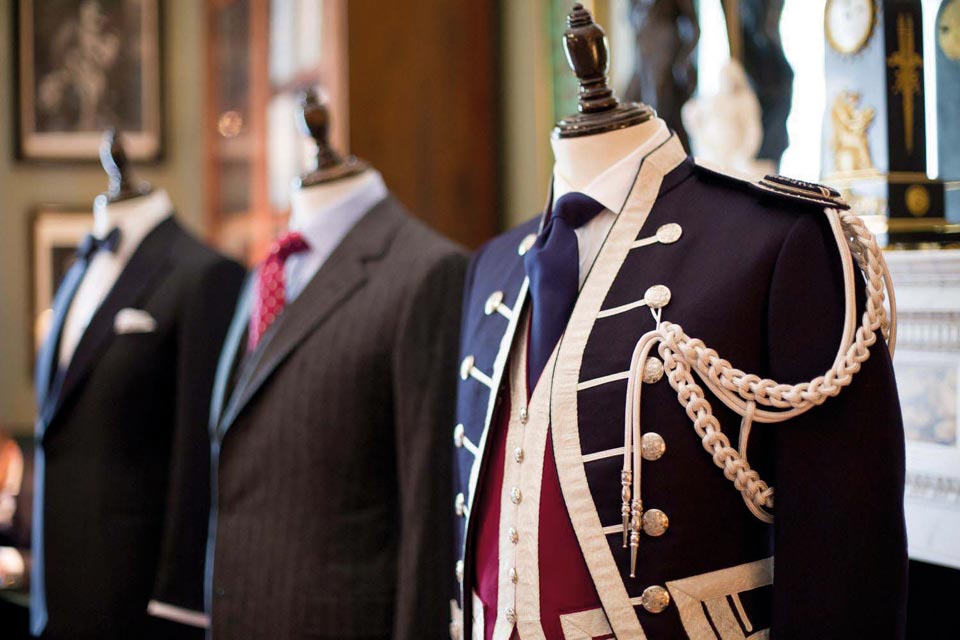 By Marie Scott
Rolling around on a bed with a stranger in the aristocratic setting of Spencer House is not something that often falls within the job spec of a well brought up journalist. Yet that was the fate of your Savile Row Style representative at the most recent presentation of the Walpole body.
Walpole brings together some of Britain's most illustrious brands, from Henry Poole and Gieves & Hawkes in the tailoring sector through to the likes of Aston Martin, Fortnum & Mason, Glenfiddich, Royal Doulton and The Savoy.
It is an elite British club, but with international affiliations, Raffles Hotels for example, plus Laurent-Perrier are among its sponsors. And it puts on a variety of events and promotional activities, for the benefit of its members and the British luxury sector in general. It plays a significant role in helping that industry to achieve sales now in excess of £32 billion.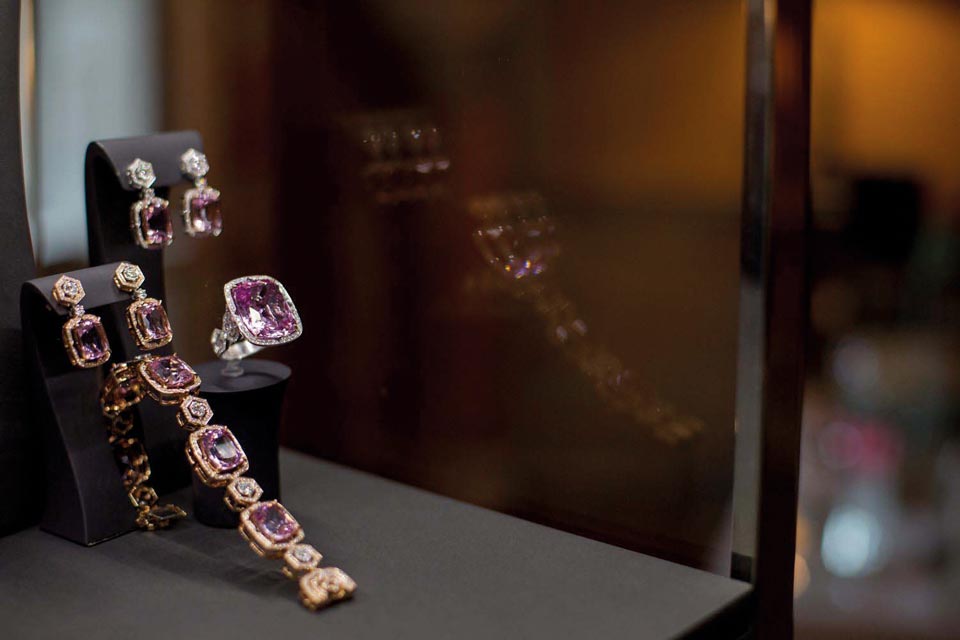 So how did the bed escapade come into this high scheme of things? Well, one of the members is that fine bed brand, Savoir, favoured by both Sir Winston Churchill and Marilyn Monro, as reported in the previous edition of Savile Row Style. In the interests of ascertaining the comfort of a luxury bed topper, the Editor joined a gentleman from Savoir on the topper, which was indeed exceedingly comfortable. A snip at around £1,000.
On to indulge in more sensual pleasure at the stand of Clive Christian, perfumier par excellence. Here are rich, deep, complex and sophisticated fragrances, for men as well as women. One, called the No 1, is the world's most expensive perfume, extravagantly bottled in crystal with a lattice-work of 24-carat gold filigree in which are embedded some 2,000 white diamonds, with yellow diamonds and a pink diamond featured on the head of a lion motif. It is not to be sniffed at for £143,000, available exclusively at Harrods.
From olfactory pleasure to taste indulgence, on the Fairmont hotel group stand, where it was impossible to resist quite the most delicious eclairs. Fairmont is the group which owns the splendid Raffles Hotel as well as many others throughout the world, including our own Savoy.
Ettinger is a family business that produces immaculate leather goods and which holds a Royal Warrant to the Prince of Wales to prove it. Halcyon Days has the distinction of being one of only fourteen companies to hold all three Royal Warrants, to the Queen, Prince Philip and Prince Charles. To its signature brand of small enamel boxes, made by a traditional process, it has added bangles and now other gift lines.
Johnstons of Elgin is remarkable in being a fully vertical company, meaning that any of its knitwear, cloths, garments and accessories benefits from being produced by them right from the raw material. So one of the lovely cashmere knits on display would have been spun from fleece delivered to their Highlands headquarters, where they have been based since 1797. It too holds a Royal Warrant, to the Prince of Wales for knitwear.
Representing Savile Row was Henry Poole, not only showing fine tailored suits but also a uniform as worn by the Beadle of Burlington Arcade, which shows off the firm's special skills in creating ceremonial and military dress.
This event is but one of many activities throughout the year that helps promote Walpole members and British luxury goods in general. Its success is evident not only in sales figures but in its ability to remind everyone that British craftsmanship and quality continues and is worthy of its luxury tag.