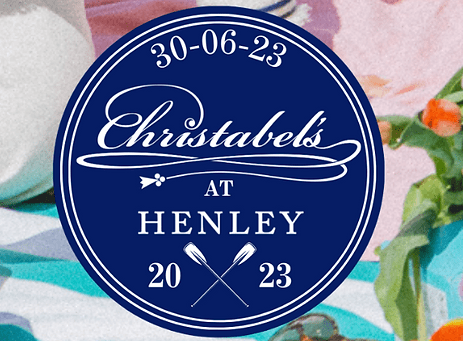 The Chinawhite Group and Christabel's Private Members' Club are collaborating at this year's Henley Royal Regatta. Building on Chinawhite's nine years of hosting an enclosure at the Henley Regatta, this year marks a new partnership with the cult members' club Christabel's. A collaboration in between the established legacy brand and controversial new upstart Christabel's –  Christabel's @ Henley '23 – is set to deliver a fresh take on traditions old with the dress code marked as "a touch of The Riot Club vs. St Trinian's".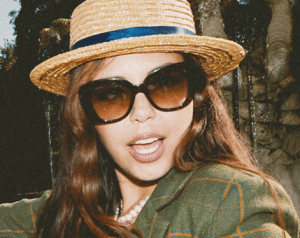 Christabel's at Henley '23 ticket bearers will have access to the secretive inner sanctum within Henley, where they can indulge in classic "Live and Debauched" entertainment, red carpet photography, a private bar, and lavish lavatories. The ticket also grants guests Access All Access to the prestigious Chinawhite enclosure which includes prime riverside viewing of the historic boat races, five bars offering an array of libations, gourmet street food, beauty parlours to ensure guests look their best, and a thrilling lineup of dancing and DJ performances, including  DJ JOJO.
Founded in 2020 during the London lockdown, Christabel's has become known as the naughty new kid on the block, with its infamous tagline, 'Good girls go to Annabel's, Bad girls go to Christabel's'. Since its establishment in 1998, Chinawhite has been synonymous with high-profile nightlife. The nightclub has attracted A-listers such as Leonardo Di Caprio, Kate Moss, and Tom Cruise. Notable for introducing Ibiza vibes and hedonism to the British Summer Season, Chinawhite's 2-acre enclosure at the Cartier Polo has become a legend in itself. For nine years, Chinawhite have also added their trademark spice to the Henley Royal Regatta. Last year's Henley enclosure attracted the likes of Made In Chelsea's Sophie Hermann, Hum Fleming, Daisy Lewis, Jamie Winston, Noelle Reno and Martha Sitwell.
Christabel's @ Henley '23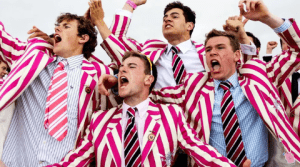 Friday, June 30 at the Chinawhite Enclosure, located at Temple Island Meadows, Remenham Lane, Remenham, Henley-on-Thames RG9 3DB, UK
Tickets cost £75. Tables available upon request.
Ticket link: www.christabels.uk/henleyregatta
Instagram: www.instagram.com/christabels.uk