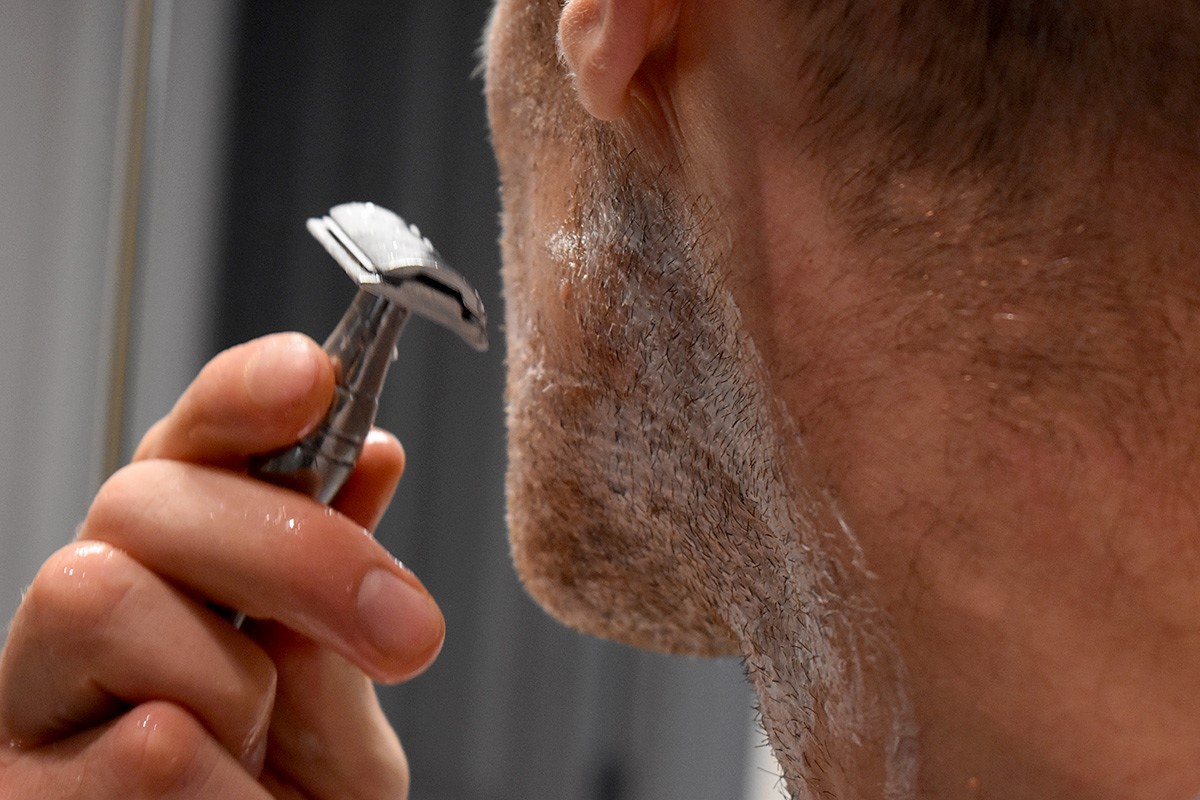 Writing exclusively for Savile Row Style, wet shaving expert and Wilde & Harte Director Paul Thompson talks through solutions for common shaving related queries raised by today's style-conscious gentleman. Here, we address the popularity of Safety Razors.
What is a safety razor?
Safety razors are easily distinguished as they unscrew into three parts – a curved top (often called a cap), a base plate and a handle. The razor blade sits on top of the base plate, the cap sits on top of the blade and the handle screws into place to tighten the razor ready for shaving. The blade is protected by the cap, minimising blade exposure, hence the name 'safety' razor.
Brief history of the safety razor
First manufactured in the early 1900s, safety razors gained acceptance quickly and established themselves as the 'go-to' razors for gentlemen. During the 1970s a shift in shaving culture happened with the introduction of disposable, plastic razors. However, over the last decade, the popularity of safety razors has exploded as we embrace a plastic-free lifestyle and demand a shaving experience which benefits our skin.
Benefits of Using a Safety Razor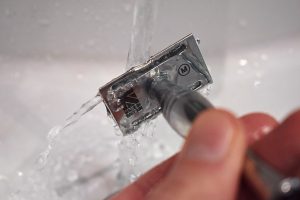 • Regular use of a safety razor reduces razor burn and ingrown hairs
Although multi-blade cartridge razors can offer a very good shave, clogging of the cartridge blades with beard hair and shaving cream easily occurs and if not cleaned properly, bacteria grows. This bacteria infects the skin during the next shave, causing unsightly skin irritations. Safety razors however, use just a double edge blade which is easy to keep clean during shaving by rinsing under warm water. There is also much less friction on the skin (compared to 3 or 5 blades in a cartridge) allowing for a smoother, closer and cleaner shave. All this helps prevent ingrown beard hairs and restricts the bacterial infections that cause razor burn and acne.
• Safety razors are great exfoliators of the skin
Using a clean safety razor blade to shave is an excellent way to remove dead skin cells from the superficial layers of the skin. After shaving with a safety razor your skin immediately feels cleaner and smoother.
TIP! To achieve the best results for your skin:
• Lather up with a quality shaving soap or cream
• Always shaving 'with' your beard grain
• Moisturise to rehydrate your skin when finished
• Plan to shave with your safety razor at least twice a week – even if you suffer from sensitive skin, you should still try shaving regularly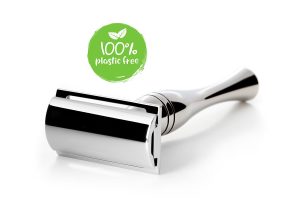 • A plastic-free shaving solution
Multi-blade razors make use of a series of blades enclosed in a plastic cartridge, which slots into a plastic mechanism glued to a razor handle (which itself is often plastic). A safety razor uses just one stainless steel blade which is positioned between the metal cap and base plate of the safety razor.
No plastic components!
• A very frugal shaving experience
Multi-blade cartridges cost around £1.50 (3 blade cartridge) and £2.50 (5 blade cartridge). Each cartridge will last approximately 5 shaves before becoming dull and unresponsive.
Each cost-per-shave from a cartridge is around 40p.
Standard safety razor blades cost an average of £2.00 for a pack of 10. Each blade yields 3 comfortable shaves.
Each cost-per-shave from a safety razor blade is around 7p.
• Enjoy a full luxury shaving experience!
Safety razor shaving is associated with lathered up shaving brushes, hot towels, scented shaving creams and soothing aftershave balms.
Shaving with a safety razor is truly indulgent, luxury experience!
Why use a Wilde & Harte Safety Razor?
• 100% Plastic-free shaving solution
Each safety razor is manufactured from stainless steel (the cap, baseplate and handle)
• LIFETIME GUARANTEE
No mechanical parts, simply three stainless steel components which will not ever rust or corrode over time
• Hand polished finish
Each safety razor is polished to an impeccable mirror finish by skilled metal finishers
• Offers a 'mild' shaving experience
Ideal for regular wet shaving and for shaving sensitive skin, helping to minimise nicks and cuts
• Choice of designs
Our safety razors are available to purchase in a choice of contemporary and traditional, classic designs
• Luxury detailing
Including a laser etched 'Made in Britain' logo and brand monogram
• Made in Great Britain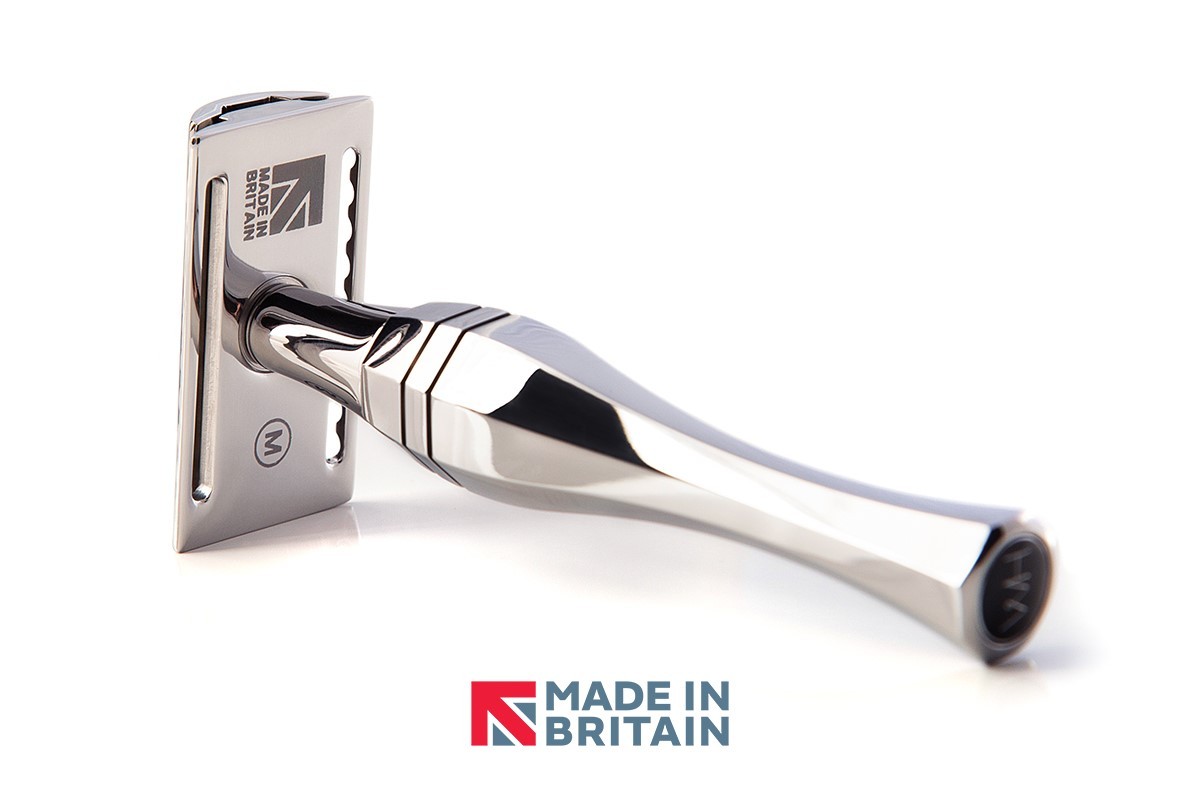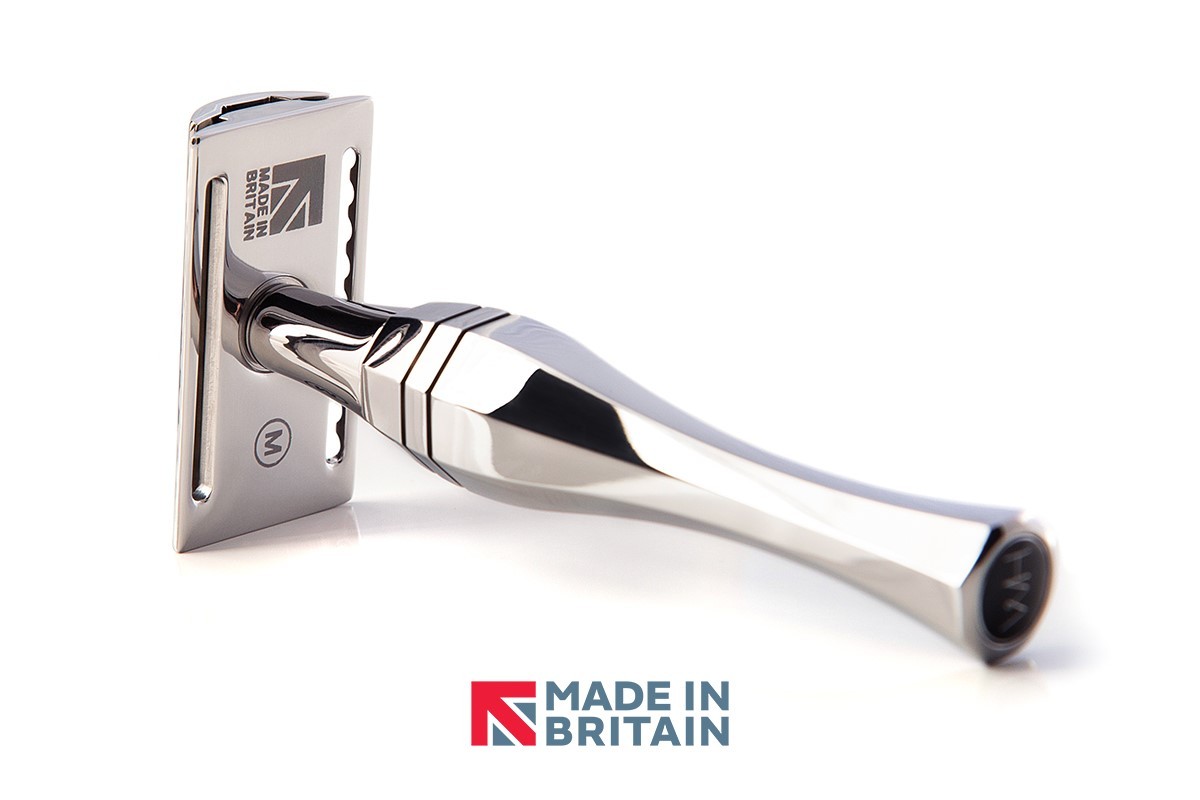 Our safety razors are designed and manufactured in Sheffield, the city synonymous with the manufacturing of stainless steel
Wilde & Harte design and manufacture razor collections inspired by the splendour and grandeur of iconic houses and palaces in London. Where style meets sustainability, the brand offers hand crafted 100% plastic free shaving options and accessories to minimise plastic consumption and lower shaving costs. Wilde & Harte are members of the Made in Britain campaign.
To learn more and view the offer exclusive to Savile Row Style, visit www.wildeandharte.co.uk/savilerow