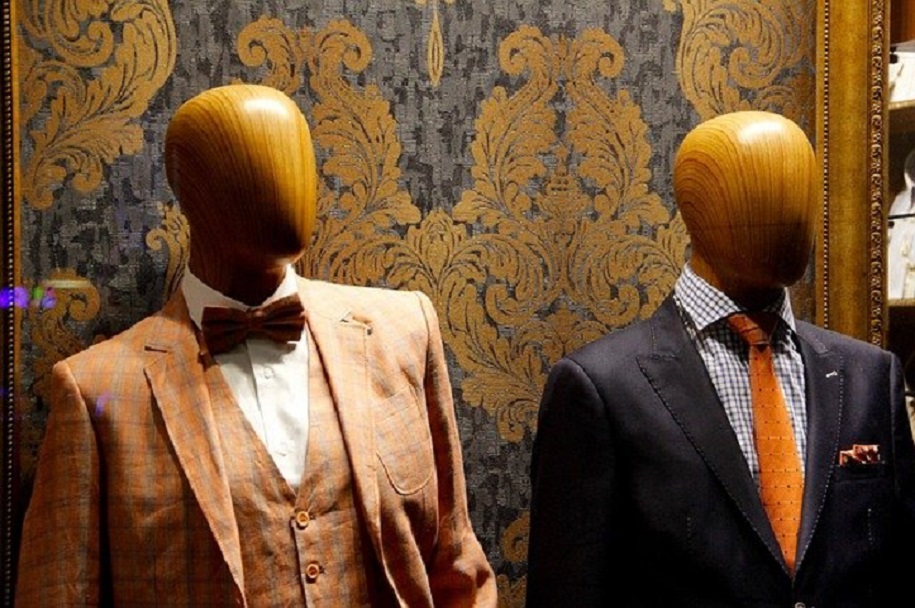 Before the immediacy of marketing imagery in the world of fashion, communicating the latest trends and new ideas were often conveyed internationally by fashion dolls, writes Robin Dutt.
Their heyday was the second half of the 18th century but historians have identified their origins to Renaissance Italy – even 18th century France.
The fashion doll or Pandora, or indeed, Poupees de Mode allowed dressmakers, tailors and milliners to accurately show miniature versions of what the potential customer could expect for the season and experience at first hand, the vibrancy and actuality of colour, tactility of fabric and use of decorative trimmings and buttons.
One designer of this century has utilised the concept of these figures for his S/S 2021 collection entitled Mirror Ghosts Whisper Loud.
You can always expect the unexpected at Walter Van Bierendonck and this year is even more of an exception, featuring his selection of loose-cut tailoring with a twist and turn – some outfits complete with slices of mirrors, metallic fabrics and clearly 'no-fur' fur.
The designer's exact inspiration is much more recent than the eighteenth century, as he personally cites  the Theatre de la Mode which travelled the world in 1945.
The pandemic of the time, the newly ended Second World War is surely a match for our clinically relevant pandemic where ideas might be slower to reach recipients in their glorious actuality, with no salon shows, no catwalks or runways, no experiencing the feel of the fabric.
But Van Bierendonck's spirited collection, the dolls slowly rotating to sensual contemporary mood music, is brave, unusual, disturbing, comic, touching and clearly shows that his concept at the very least, is virus-proof.