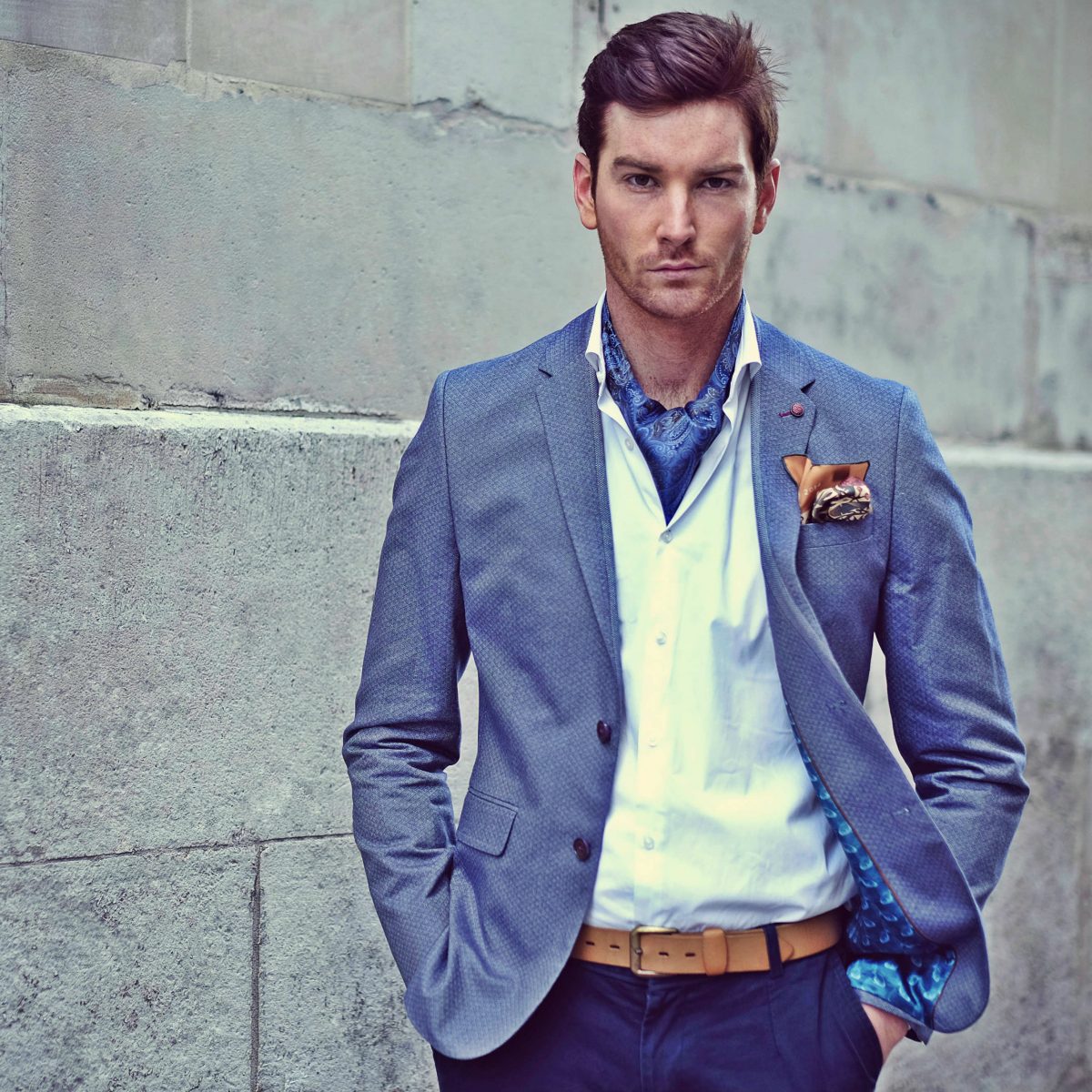 The cravat is a traditional neck wear staple and (usually) silken whit of luxury.  It is also an immediate indicator of the wearer's taste and sense of visual (and tactile) expression.  Avoid those almost audibly apologetic silken slices, so thin they might as well be sartorially anorexic and choose instead, thicker, more robust, perhaps ribbed or double-face varieties, which ooze a certain authority.  The Cravat Club could be your one stop shop for this item, the very word 'club' of course suggesting a certain judicious belonging.  Of course there is the delightful Favourbrook too just off Jermyn Street, which also has a renowned pedigree in the supply of cravats and again many outlets on Jermyn Street itself, which will provide hours of considering time.
There is definitely something acquisitive about the cravat.  One is too few.  There is no number regarding how many one should have.  My friend, Prince Joseph of Bhamo, once penned a poem about me entitled 'Crushed by Cravats' – a lesson to anyone who collects and piles them up into an insurmountable 'cliff'.
Arch Dandy, Beau Brummell apparently took over two hours to tie his cravat.  The Cravat Club might just have taken the pain out of doing so.