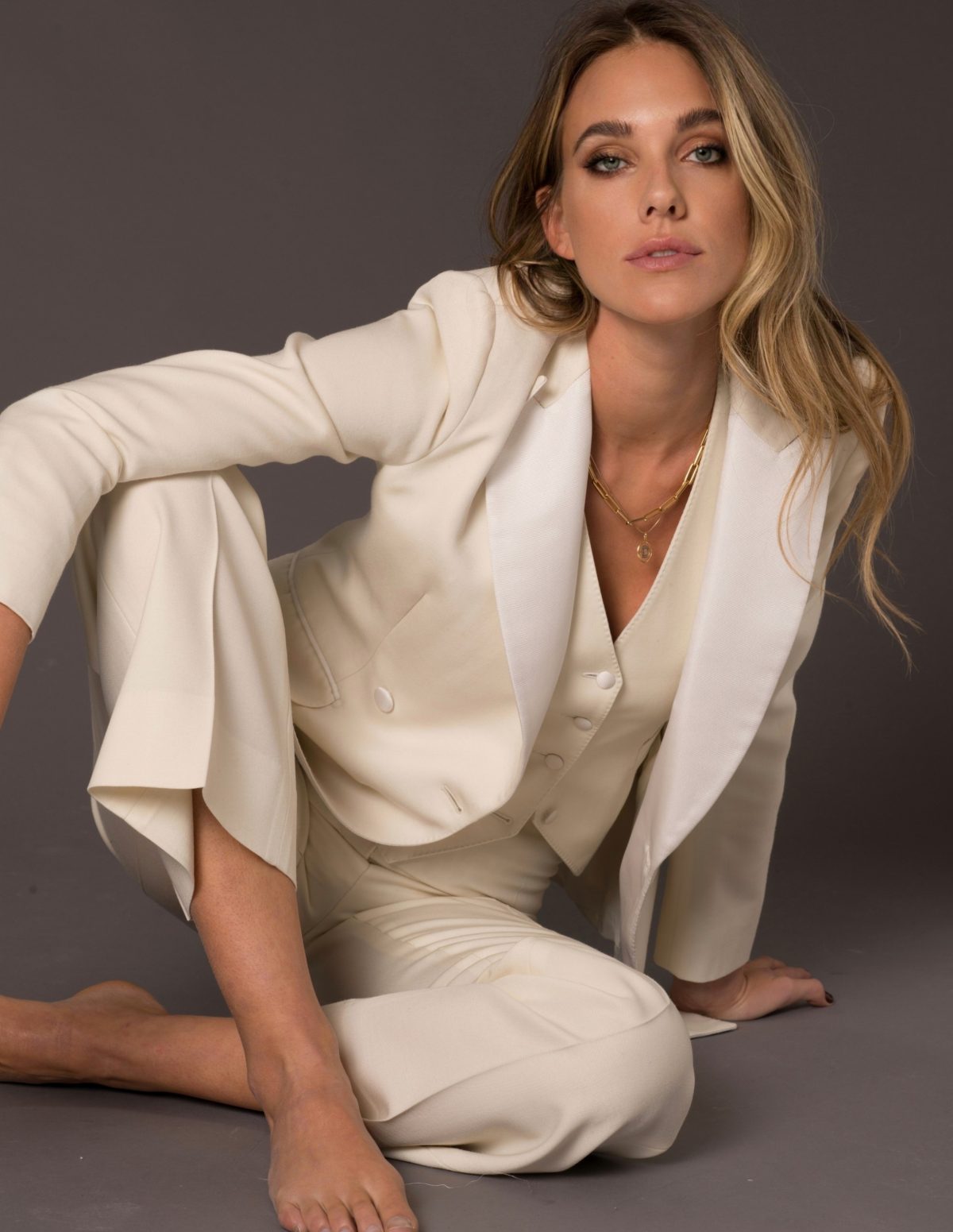 By Daniel Evans
Anyone looking for reassurance that the future of Savile Row is bright after a pandemic which has blighted many a retailer need only spend a few minutes in the company of the effervescent ball of energy that is Daisy Knatchbull. As she sits in the offices of The Deck, a women-only tailor at 19, Savile Row, Daisy is quick to sum up what she sees as the ambition of the business. "It's where classical elegance meets modern femininity," she says without hesitation. "I'm not a tailor – that takes years and it's an impeccable skill – so I thought I'd go out and offer a made-to-measure service for women myself which we launched in 2019. The business just flew. We started in a little basement in the King's Road. We dressed a lot of celebrities early on and we had a lot of loyal clients.
"Then, in September 2020, we got the opportunity to move here to Savile Row. It was a lifelong dream of mine to sit among the bastions of British tailoring. It's an honour and exactly where I wanted us to be. I never imagined it would happen this quickly but it's fantastic. We really want to make this work and be around the best in the business. We want to be here in one hundred years."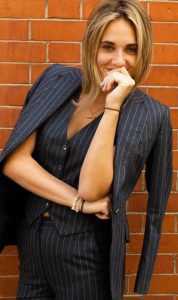 Daisy, who has an all-women team behind her, continues: "I love that we've made history with the first shopfront for women on Savile Row and I'm excited for what's to come. I want The Deck to become the place to go for all women's tailoring – not just jackets, trousers, dresses, skirts but also for overcoats, jumpsuits, shirts, knitwear whatever it is. We want to produce timeless clothes that are never going to go out of fashion and which celebrate the woman of today. People had been doing women's on Savile Row for ages but it made up a tiny portion of their business and no-one was really focusing solely on women because it was often deemed 'more difficult than men' due to our varying body shapes and curves. We have so many women who come in and burst into tears because they have never had a pair of trousers that have fitted them before. The ready-to-wear industry insists that women are one size. Of course, it is sometimes more complicated doing women's tailoring because no two women are the same. I think a lot of women want what we have but don't know we exist. That's why it is so addictive. Once they have had something with us, they want to come back. It's a really incredible feeling and suddenly, what you had before doesn't seem as appealing.
"We ensure longevity, versatility and durability in everything we do. If you can help people understand why it is worth the investment and that this is something you can pass down to the next generation. And we do free repairs for life. As soon as people receive a garment from us, they understand. They've got something that's made for them, with their choice of cloth, linings and buttons made with the highest quality cloth in the world from Savile Row merchants. It makes sense. There won't be a child in a factory somewhere in Bangladesh making the clothes. The pandemic has only accelerated the changes that need to happen in fashion. And that's exciting. Savile Row has always had this message that this is something to pass down to your son, your nephew. Now we can say the same for women. Bring your daughters, pass it down to your nieces, pass it down to your godchildren, your sister. When you deliver a good, quality product that people are happy with, they see the value in that and will come back."
So why call yourself The Deck? Daisy explains. "We are called The Deck as there are four suits in a deck of cards and we start with four looks. You can mix and match and change all the styling details as you wish. The singe-breasted jacket, the double-breasted jacket, the boyfriend (a more over-sized, four-buttoned, double-breasted) and the safari jacket. Then for trousers – we have the cigarette, straight-leg, wide-leg and flair-leg. I enjoy making good-quality, beautiful things that make people happy. You have to have a belief and a mission when you start your own business otherwise what is it all about? You need to make money, for sure, but there has to be a driver in that you want to see change.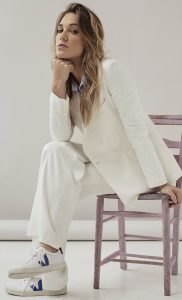 "Our clients are investing in craftsmanship. Good quality clothes made with natural fibres and traditions and techniques. It's anti-fast fashion. It's good for the planet. Our real 'enemy' I guess is fast fashion. People are wanting to turn to more slo-mo fashion and invest in hyper personalised products and craftsmanship. We are doing something so unique that we don't need to be around other women's shops."
Daisy's early success has been confirmed by The Deck being chosen by Walpole as one of the Brands of Tomorrow and  a collaboration with Turnbull and Asser, where Prince Charles has had his shirts made since he was a lad.
Walpole is the industry body for the British luxury sector and its initiative will guide 12 of what Walpole calls "Britain's most innovative fledging luxury companies".  Walpole launched the Brands of Tomorrow programme in 2007 to build a pipeline of next-generation brands as part of its vision for securing the long-term growth of the UK's luxury sector. Each of the selected brands will attend a series of practical workshops on key business development topics and will be paired with a mentor who is a senior leadership figure from the luxury sector. As Walpole chief executive Helen Brocklebank explained: "This initiative was designed to help early-stage luxury brands drive their success, creating economic growth for the country. As we move beyond the pandemic, and forge a new vision of Global Britain, its role has never been so important." It's a partnership which clearly delights Daisy. "It's an amazing thing to be recognised as a brand of tomorrow," she says. "That's big. It's lovely to get that recognition."
Daisy is equally pleased by the Turner and Asser partnership. "We are doing a collaboration for four women's shirts which is really exciting," she says. "We've gone to the best in British shirt making and said we want to design four shirts – the four easy, breezy white shirts that you can wear smarten up, relax, tone down, pair up."
Daisy has spent her working life in fashion. "It's where I always wanted to work," she explains. "From a young age I was interning wherever I could, doing work experience, making coffee – learning, growing, trying to figure out where I wanted to sit in the fashion industry. After various fashion internships, I got a job assisting the fashion director of the Sunday Times Style magazine. That was really cool and I loved it but I was always looking for the next thing. I like to think I have an entrepreneurial mind where I was always trying to find the gap in the market, trying to see if there was any room for me to make my mark on the womenswear world."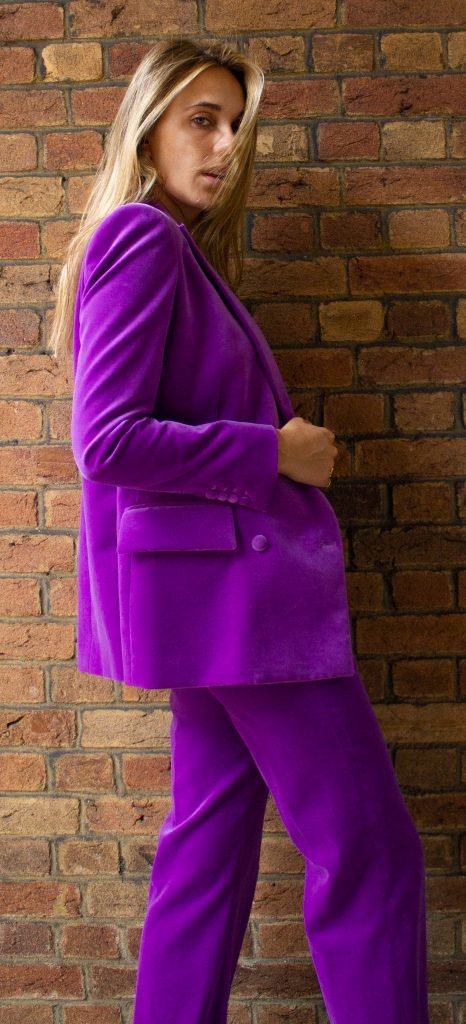 Daisy landed a job on Savile Row with Huntsman as PR co-ordinator which gave her the chance to be in the heart of the tailoring world and learn about that. "I'd never been on Savile Row," she says. "I was there for four and a half years and worked my way up to be communications director for the business. In 2016 I wore a top hat and tails to Royal Ascot and that got a fantastic reaction and set something going in my mind about this suit-shaped gap for women."
As she rises to the top of her trade, Daisy is keen to help other women navigate the same path. "Young, female entrepreneurship is something I'm passionate about," she says firmly. "I do a lot of stuff around mentoring young women trying to get ahead. It's about nurturing young, female entrepreneurship. It's harder as a woman entrepreneur.  When I started out, I hadn't studied finance, economics, business. I wish I'd done that so I had to teach myself all of these things. I didn't want to feel stupid or ask the wrong question or feel ashamed I felt that way.  I have a network of female founders who can share their experiences – their highs, their lows. It's a very lonely thing starting your own business but talking about that with other people who are in the same boat makes us stronger. There are a lot of talented women out there. Change is coming. There's never been a better time to be a woman."
Unsurprisingly, Daisy is full of confidence about the future. "We want to scale globally," she says. "We have so much demand overseas. There are some really cool things that are happening and I'm excited about that. I want The Deck to be somewhere as many women as possible know about. We get a lot of clients who come in and say 'I wish I knew about you. I wish you had been around 10 years ago'. It's just about getting that message out and consistently delivering on quality. Too many businesses as they grow lose sight of quality and the ethos that underpinned them at the very start. It's important that we keep really tight on that as we grow. The next market for us would be the America. We are currently concentrating on the face-to-face but lots of exciting things for the online are coming up soon. It's about being sensible."
As I leave the store, where staff are busy dealing with a man who wants "something special" for his sister's birthday, I can't help feeling that Daisy's will be a positive and energetic voice on Savile Row for many years to come.
DAISY'S QUICK-FIRE ROUND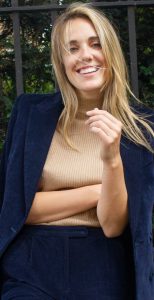 Bowie or Jagger? That's really hard…Jagger. No, Bowie.
Ascot or Henley? Ascot
Pimm's or champagne? Pimm's
Cornwall or Cotswolds? Cornwall
Skiing or sailing? Skiing
Rugby or football? Football
Coffee or tea? Tea
Salmon or steak? Steak
Favourite Bond? Sean Connery