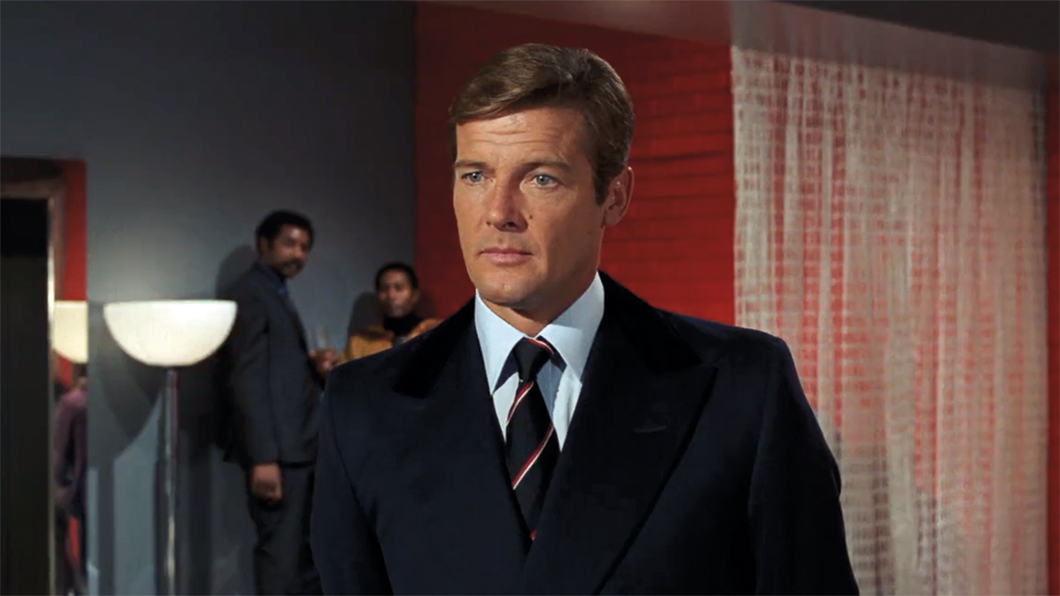 With the passing of Sir Roger Moore, Tim Newark recalls James Bond's links with Mayfair
James Bond may well be blessed with eternal life but the death of Sir Roger Moore, many people's choice as their favourite 007, brought an understandable avalanche of tributes for a man of consummate Savile Row style.
Interestingly, Moore rated himself fourth in the list of actors who have played the secret agent, behind Sean Connery, George Lazenby and, my favourite Bond, Daniel Craig. Moore appeared in seven films and was well aware of the main difference between himself and his predecessor, Connery. "Sean played Bond as a killer and I played Bond as a lover," he said. He also played it more for laughs, once admitting, rather obviously, that: "You can't be a real spy and have everybody in the world know who you are and what your favourite drink is."
Moore certainly captured that quintessential Bond style that has enthralled movie goers and readers for over 50 years, a style born in Mayfair and St James, with tailors in Savile Row and shops in Jermyn Street still providing the classic British look. "He always wore dark blues and blacks and whites, the colours that betray an underlying melancholy," according to Bond author Ian Fleming.
When asked by the art director at Playboy what James Bond wore, the best-selling writer declared: "007 wears two-button single-breasted suits in dark blue tropical worsted. Black leather belt. White Sea Island cotton shirt, sleeveless. Black casual shoes, square toed. Thin black knitted silk tie, no pin. Dark blue socks, cotton lisle. No handkerchief in breast pocket. Wears Rolex Oyster Perpetual watch."
"What is interesting in this description is that Bond wears a short sleeve shirt with a suit," says Henry Chancellor, author of James Bond: The Man and His World. "Fleming did the same because he couldn't stand dirty cuffs, buttons or studs, which friends remarked on as odd in such an otherwise well-turned out conventional dresser. Bond also never wears shoes with laces. Laced shoes he considers dangerous. Perhaps it was inevitable that Fleming should choose to dress his alter ego 007 as he dressed himself."
Generally, the Bond of the books is more casually dressed than his film incarnation. "His clothes are affluent and reflect an ability to travel," observed Kingsley Amis in The James Bond Dossier, but he is "impeccably classless".
As the books were turned into movies, the look of Bond evolved as Mayfair tailors were recruited to present the hero on screen. In Dr No, Bond's CIA colleague Felix Leiter asks him where he got his suit measured. "My tailor, Savile Row," replies Bond, leaving Leiter to say "Mine's a guy in Washington."
Anthony Sinclair became famous for dressing the first Bond actor Sean Connery in all his films. Based in Conduit Street, just round the corner from Savile Row, he crafted a lighter, more natural looking suit, dubbed the "Conduit Cut". David Mason is the heir to the Sinclair look and his son, Elliot, describes their approach to making a 007-style suit: "Softer tailoring, but not as soft as the Italians. Lighter padding with a natural shoulder, roped sleeveheads, a suppressed waist and a slightly flared skirt, creating a subtle hourglass silhouette."
They were fortunate enough to study one of the last suits Sinclair made for Sean Connery. "It was enormous," recalls Elliot, "designed for a body builder not one of our typical customers. So we have updated the look, but kept true to the Bond spirit. It's now a timeless, British classic style meant for the sophisticated gentleman who is building a wardrobe that will last 20 years, not in and out of fashion."
Strolling along Jermyn Street in St James's is another window into the Bond cinematic wardrobe. Crockett & Jones, makers of fine shoes since 1879, provide both the brown leather brogues as worn by Daniel Craig in Skyfall, as he returned to his roots in the Scottish highlands, and the more elegant black calf leather Oxfords worn with a tuxedo in the Macau casino scene.
Turnbull & Asser, shirt-makers since 1885, have been dressing Bond actors since Dr No, as well as more historic figures such as Sir Winston Churchill and Ronald Reagan. For Sean Connery, they created a cotton shirt with distinctive two-button turn-back cocktail cuffs, still available today for Bond aficionados, alongside the more recent white cotton shirt worn by Craig in Casino Royale with a special "Bond collar". All their shirts are handmade in their Gloucester factory and finished with mother-of-pearl buttons. They also have the ring motif tie worn by Pierce Brosnan in Die Another Day as well as the meander pattern worn by suave Brosnan in The World is Not Enough.
In his first outing as Bond in Casino Royale, Craig brought a new physicality to the role and yet the movie returned to core Bond values with an extended casino scene and an emphasis on the importance of his stylish appearance. When the elegant Vesper Lynd is verbally sparring with Bond on the train to the casino in Montenegro, she tries to analyse his character. "By the cut of your suit you went to Oxford or wherever," she surmises. "Naturally you think human beings dress like that. But you wear it with such disdain, my guess is you didn't come from money, and your school friends never let you forget it."
She later confirms the importance of looking the part as she presents Bond with a jacket to wear as he plays for millions in a deadly card game with the arch villain. "There are dinner jackets and dinner jackets,' she says. "This is the latter. And I need you looking like a man who belongs at that table."
After a hard day's 007 clothes shopping in Savile Row and Jermyn Street, it might be a good idea to continue the Bond lifestyle with a drink at a St James's bar. "He's typically a hard-liquor man," noted Bond expert Kingsley Amis. "He notices and enjoys champagne and claret but he would [never] establish his identity alongside a couple of imposters by his unerring vintage-knowledge." So no point showing off at Berry Bros & Rudd, wine merchants since 1698, but you could order his perfect "Vesper" Martini at Dukes Hotel bar in St James's Place, said to be Fleming's source for Bond's classic drink: "Three measures of Gordon's; one of vodka; half a measure of Kina Lillet. Shake it over ice, and add a thin slice of lemon peel."
As for supper, does the lean, panther-like James Bond ever really sit down to dinner? In the novel Live and Let Die, prior to a challenging mission, he does. "He had the biggest steak, rare, with French fries, he had ever seen." Ah, Rowley's it is then, serving fabulous steaks in Jermyn Street for 40 years. The appropriate end to a perfect Bond day in London…
---
Tim Newark is an historian, author and political commentator, contributing to the Daily Express and the Telegraph. He is the author of 'Highlander' (Constable) in which he describes the importance of James Bond's Scottish roots.