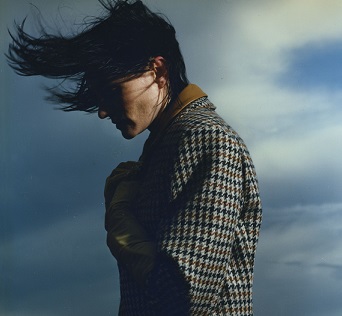 It could be said that tailor Joshua Millard might be an experimenter of "elemental exaggeration" in clothes, suggests Robin Dutt.
Seemingly oversized and capacious, sporting larger than usual details such as cuff straps and pocket flaps in leather for instance, his desire is to convey a certain fluid rusticity to his line. Shapes and styles are often traditional – the staple Norfolk jacket, for example and the use of tweeds and shearling seem firm favourites.
In some ways, this young designer might be said to share the same or similar ethos to Dame Vivienne Westwood who has often expressed the utilitarian smartness of well-cut and often 'floating' clothes in her collections, a sinuous body curve partnering a more strident sleeve line, for example.
Millard, after entering the Carnaby X London College of Fashion: Kingly Street Tailors competition (originated by Shaftesbury), was awarded a two-year rent-free space at the tailoring studios at 26 Carnaby Street and has recently opened his new permanent store in Carnaby's Newburgh Quarter.
Since the 1960s (and a shade before) Carnaby Street has – with a few wilderness years to consider – has always been home to tailoring, experimental fashion and even ironic modes of dress for men and women.
In the 60s and 70s and a skip away from Savile Row, the Carnaby creators were continuing the tradition of the uniqueness and global desirability of British – not to say English – clothing that was feted by film and pop stars and young fun-seekers in equal measure.
Without being purposefully and obviously eccentric (as Millard's cut is faithful to British tailoring) his silhouette is immediately noticeable and different and the fusing of the spirit of town and country only too evident, from the clothing itself to the consciously styled photography featuring unusual models.
Millard says: "I want the shop environment to echo the sensibilities of the British countryside through rich texture and materials, yet balanced with clean lines, palette and comfort."
With the country in mind, this ethos extends, for example to the rails, crafted by Millard himself from fallen ash trees. A portion of each sale is donated to PlantLife to aid endangered wildflower growth in UK arable locales.
Indeed, comfort in clothing should be thought of as a tailoring hallmark anyway, rather than the erroneous view held by many of formality and tightness. Drape and shape conspire to provide form following, form fitting garments which do not constrict and convey their wearer's personality.
Shaftesbury, which owns and manages a 16-acre property portfolio in the West End of London, will continue to support young British tailoring talent, offering two new London College of Fashion Graduating Tailors the opportunity to work from 26 Kingly Street in September 2021.
Joshua Millard is at 1 Marlborough Court, Soho, W1F 7EE