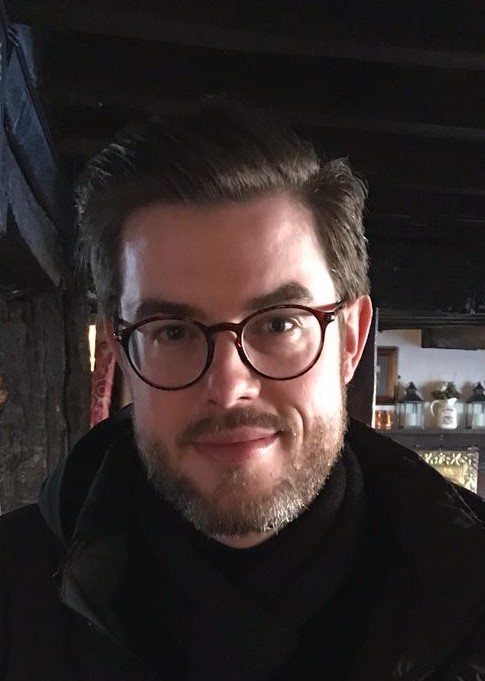 City branch manager was renowned for his generosity and sense of humour
Savile Row is mourning the death of Christopher Perrin, manager of the City branch of Cad & the Dandy, who has died aged 34.
Perrin was beloved by Cad & the Dandy customers for his sense of humour and generosity. John Baker, creative manager at Cad & the Dandy, said: "He was very funny, the kind of guy who gets on with everyone. He was thoughtful, generous and everybody liked him."
Baker said Perrin's death had come as "a complete shock". Christopher Perrin was born on June 13 1984 in Sidcup, Kent and moved to Colchester at a young age. His interest in menswear began as an adolescent.
His mother Niki Perrin said: "He always loved clothes, which he was interested in from the age of 14. It was my fault for encouraging him, as I would change his outfits six times a day. When other children went out for a soccer kickabout, he would be wearing a jacket and tie."
Perrin left school aged 16 and immediately started working in Colchester at Innes Cole Menswear. He moved to London a decade ago, where he won positions at Harrods and Selfridges the New Ralph Lauren showroom, among others. His first job on Savile Row was with Huntsman for three years before he moved to Cad & the Dandy two years ago.
Mrs Perrin said: "When he became City store manager at Cad & the Dandy, he achieved everything that he wanted. Christopher achieved his dreams because he was so passionate about clothes.
Outside of tailoring, Perrin enjoyed white-water rafting, potholing, karaoke, gardening and video gaming. He also loved animals, and especially his two cats. And he was an inveterate traveller, visiting countries including Australia, Japan and the USA, where he was unafraid to try adventurous foods.
Perrin was working on illustrations for a children's book at the time of his death.
Mrs Perrin added: "He lived as full a life in 34 years as other people fulfil in a lifetime."
His friend Gwen Fagan, London showroom manager at Huddersfield Fine Worsteds, said: "He was extremely charismatic, always the life and soul of the party. He was always making his friends laugh. Christopher was kind, caring and thoughtful.
"Christopher was a very beautiful person but he had an illness that resulted in his demise. Anything that can be done to raise awareness of this disease can only be for the better."
Cad and the Dandy has set up a JustGiving page for Christopher Perrin raising £5,000 for charity.