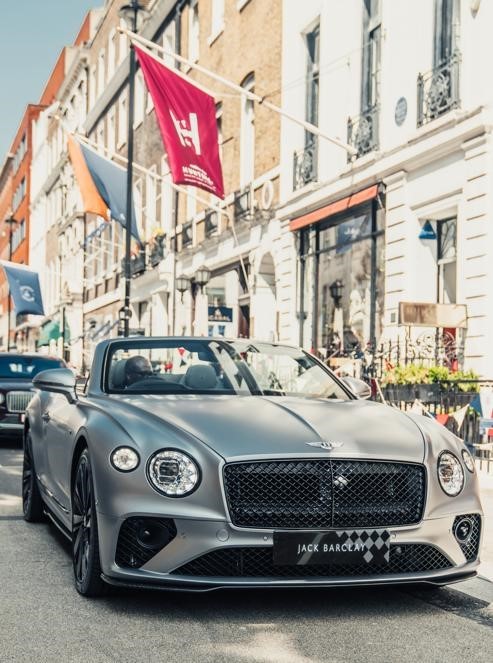 Jack Barclay Bentley's partnership with Huntsman has taken its next step forward with two new exclusive designs for 2023. Created with the Bentley Mulliner bespoke division, the limited edition Bentayga and GTC models are a union of two of Mayfair's most prestigious heritage brands. The Bentley Bentayga and Continental GTC Huntsman Edition feature bespoke interiors inspired by the sartorial heritage of the renowned Savile Row tailoring house. Huntsman Head Cutter and Creative Director Campbell Carey worked closely with Jack Barclay Bentley and the design team at Mulliner to carefully translate Huntsman's 174 years of bespoke heritage into the design.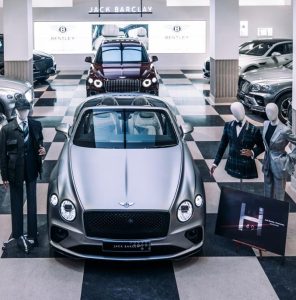 Campbell Carey was delighted by the collaboration: "It is with great enthusiasm that we reignite our celebrated partnership with Jack Barclay with two new Huntsman models. As Huntsman's Head Cutter and Creative Director, it's always a pleasure to work alongside bespoke craftspeople within other industries. In collaborating with the design team at Bentley Mulliner we have created an exclusive collection of cars that reflect the iconic style of Bentley and Huntsman and bring a harmonious balance of sartorial flare and luxury with world-class engineering and innovation."
These models have been tastefully furnished with Huntsman DNA. Signature cloth design features throughout both vehicles, with upholstery in the Huntsman charcoal four-point star design, contrasted with honeycomb cross stitching. The Huntsman logo and the signature 'H motif can be found embroidered in the headrests, and embossed on the kick plates, with even the keybox receiving a custom treatment; inlaid with tweed and stamped with the Huntsman logo.
Jack Barclay Bentley – now operated by the HR Owen Group – was established in Mayfair in 1927 by famous 'Bentley Boy', Jack Barclay, just eight years after Huntsman arrived on Savile Row, a stone's throw from the showroom. The two brands share mutual values of bespoke, exemplary customer service and a quest for perfection, and these two latest creations celebrate those values.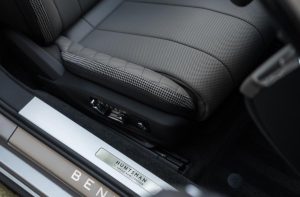 Ken Choo, H.R. Owen CEO said: Jack Barclay Bentley and Huntsman Savile Row are two Mayfair institutions, built on world-famous customer service and a bespoke product that defines luxury. The collaboration between our two names, with the help of Mulliner, is a natural fit and the latest evolution in our partnership. The Huntsman Edition cars are rare and beautiful, and only available to our customers."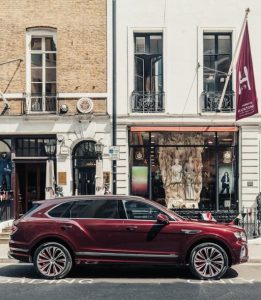 The new models debuted during the Concours on Savile Row in May, with both vehicles on display for the first. Every Huntsman Edition car – whether Bentayga or Continental GTC – comes with a bespoke Huntsman jacket for the owner, created in one of Huntsman's exclusive house cloths. Customers will be invited to visit Huntsman's premises on Savile Row to choose their cloth and undergo a measuring session to ensure their jacket is crafted to their requirements.
The Huntsman Edition cars are the next milestone in the ongoing partnership between Jack Barclay Bentley and Huntsman. In 2019, the brands launched a limited edition Bentayga, with buyers able to choose between 'The Sportsman' or 'The Businessman'.  Both featured a distinctive Peck 62 tweed throughout the interior, which was exclusively created in celebration of Huntsman's Centenary year and inspired by an original Gregory Peck coat from the Huntsman archives.