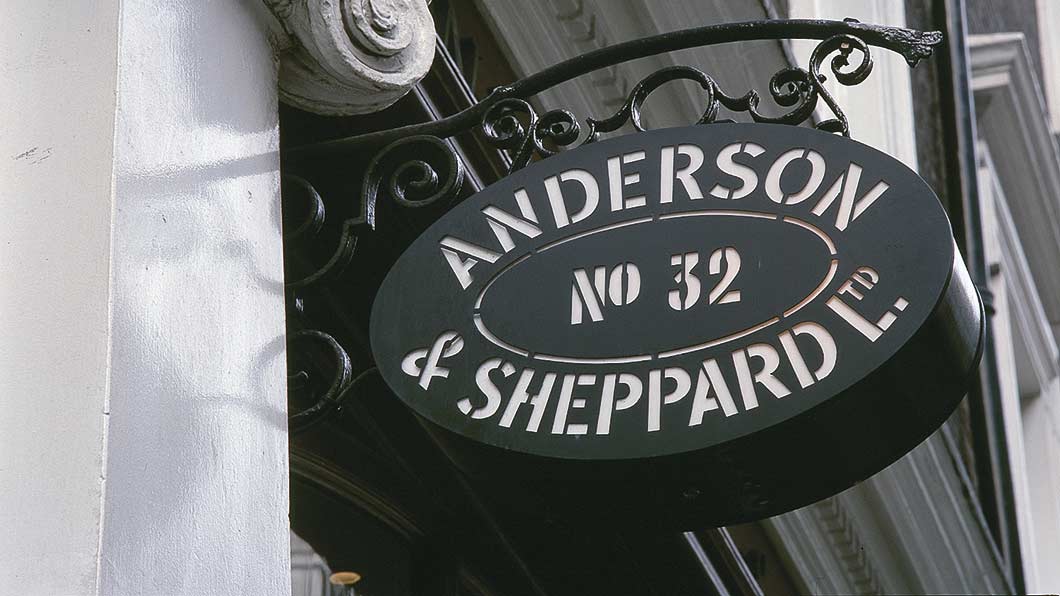 Savile Row Style's resident guru, Robin Dutt, praises Anderson & Sheppard for its ineffable sense of English style
Speaking of the soft drape… if you are in conversation with anyone who has any interest in 'sartoria', the one tailor possibly to be mentioned will be Anderson & Sheppard. Like a particular hallmark, expressing provenance and maker, the mastery of the shape of the drape has, since 1906, been at the epicentre of the individuality at the heart of this establishment. Its senior directors share over 100 years of experience.
Sir Hardy Amies famously (and often) trumpeted about sharp suiting being a vulgarity; a knife needs to be sharp – a suit does not. "Ease, peace, flow" was his making mantra when it came especially to the male wardrobe and he wrote lists of tips on how to be elegant in his famous ABC of men's fashion published in the 1960s. And in a way, is not Amies' tailoring philosophy at the heart of Anderson & Sheppard, too?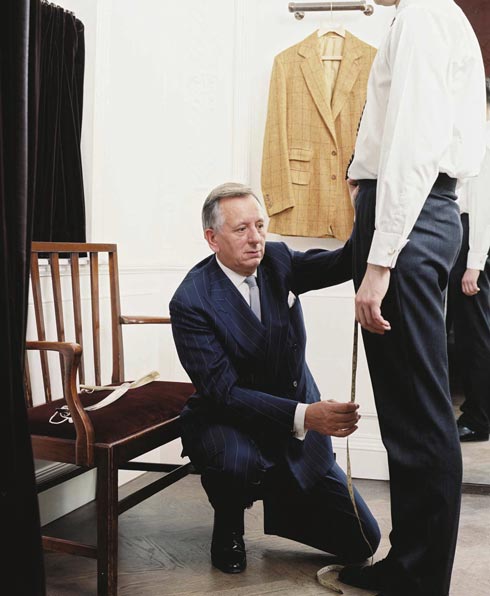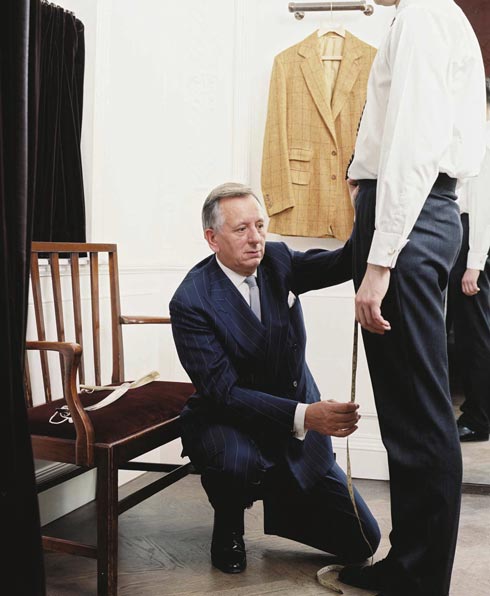 Beautiful clothes speak without a voice.
The late A.A. Gill, who was a contributor to my first art exhibition I Criticus in Notting Hill in 1987, spoke highly of Anderson & Sheppard. A sonic writer, he once described a suit made for him here as "a thing of striking beauty" – obviously remembering Keats.
Model turned designer, Tom Ford simply says that, Anderson & Sheppard is the best tailor in the world.
One might reasonably opine that all the above mentioned had no reason to want a soundbite attached to their names. Each Savile Row tailor's presence on this unique London and internationally renowned street (once a street of doctors) has its own unique identity – easily understood, easily trusted. For, when one finds one's tailored carapace, it is a matter of lifelong trust. And, whilst it may seem that the tailors are in competition, this is not really so simple. Everyone on the Row can collectively boast over a thousand years – or more – of contributing to a unique identity. A very English affair – the envy of the tailoring world.
There is no enmity in The Row. Perhaps, mutual arch admiration. In the tailoring alphabet, "A" is for Admiration. "J" is not for jealousy. Like an extended family, you can't love everyone but you acknowledge all who are part of it. There is a reason why those who are there, are there. There is obviously a reason why others, so far from sartoria, crave a Savile Row address.
Anderson & Sheppard was established in 1906 and, like any true tailor on the Row, boasts several loyal staff with especial disciplines from Front of House (very important) to finishing (the outcome). Each element of any great tailoring house seems labyrinthine but it is actually and more importantly, logical.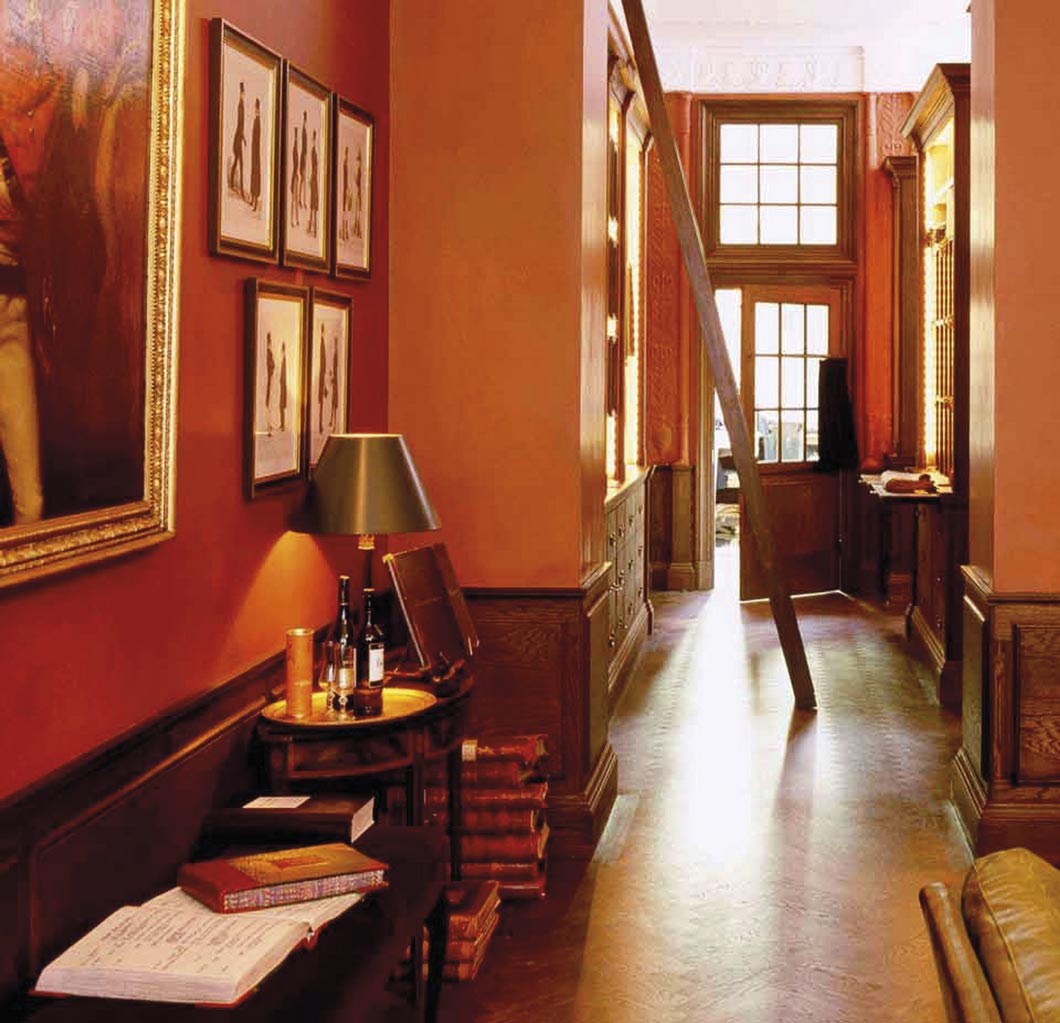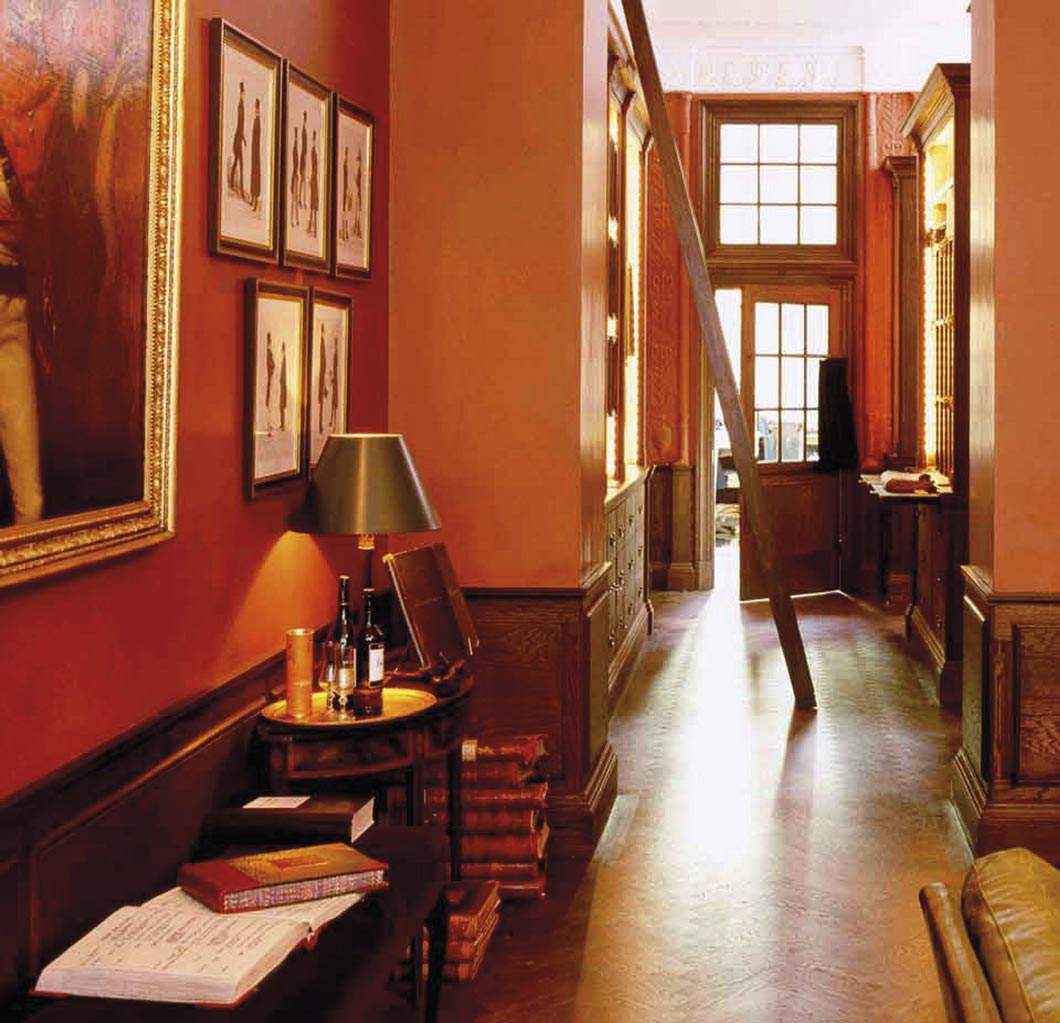 Fabric to those who love it and understand it has soul. Fabric itself might be said to be the tailor.
I interviewed the great designer Yuki some time ago and he insisted that he cut as little as possible into the material, because for him, cutting cloth was akin to cutting skin. Master tailors know the importance of the performance of cloth.
One would hope to trust a doctor. It is the same with a tailor. One is in their hands. One might come in with an idea of what it is thought might make one a sartorial Adonis. But the masters must prevail. They know what will suit – quite literally.
The English Drape is also known as the London Cut. In 1906, it was a reaction to the constricting tailoring (sharpness again?) of the recently extinguished Victorian era. Dr Jaeger apart, who was passionately advocating the use of only natural fibres next to the skin, might have made a noble bow. Indeed, to emphasise the importance of any indispensable natural material, sourcing remains the central tenet. And what better way to remind all those who choose to care that the Campaign for Wool, which first took place in the autumn of 2010 and again in 2015, drove a flock of sheep down Savile Row? The sheep didn't know it but they were the stars of the show. Their first skin is our second. Our second becomes our first.
Anderson & Sheppard is a typical old-school tailor. The interior is akin to a gentleman's club, quiet, peaceful, all at ease with paintings, heritage furniture and leather-bound ledgers. Always so reassuring – even if you don't know why. Other tailors refer to the company as "the Savile Row cardigan" – a reference to how, on the Row, one never refers to a jacket – that's only for potatoes.
Naturally, perhaps Anderson & Sheppard's most famous client is HRH The Prince of Wales. But is a sense, all customers are princes of their own being, princes of discernment. One might ask, what the legacy of this establishment might be? Perhaps the answer is easy enough.
Put simply, it is to be as it always has been. Even time itself can never counter real style.