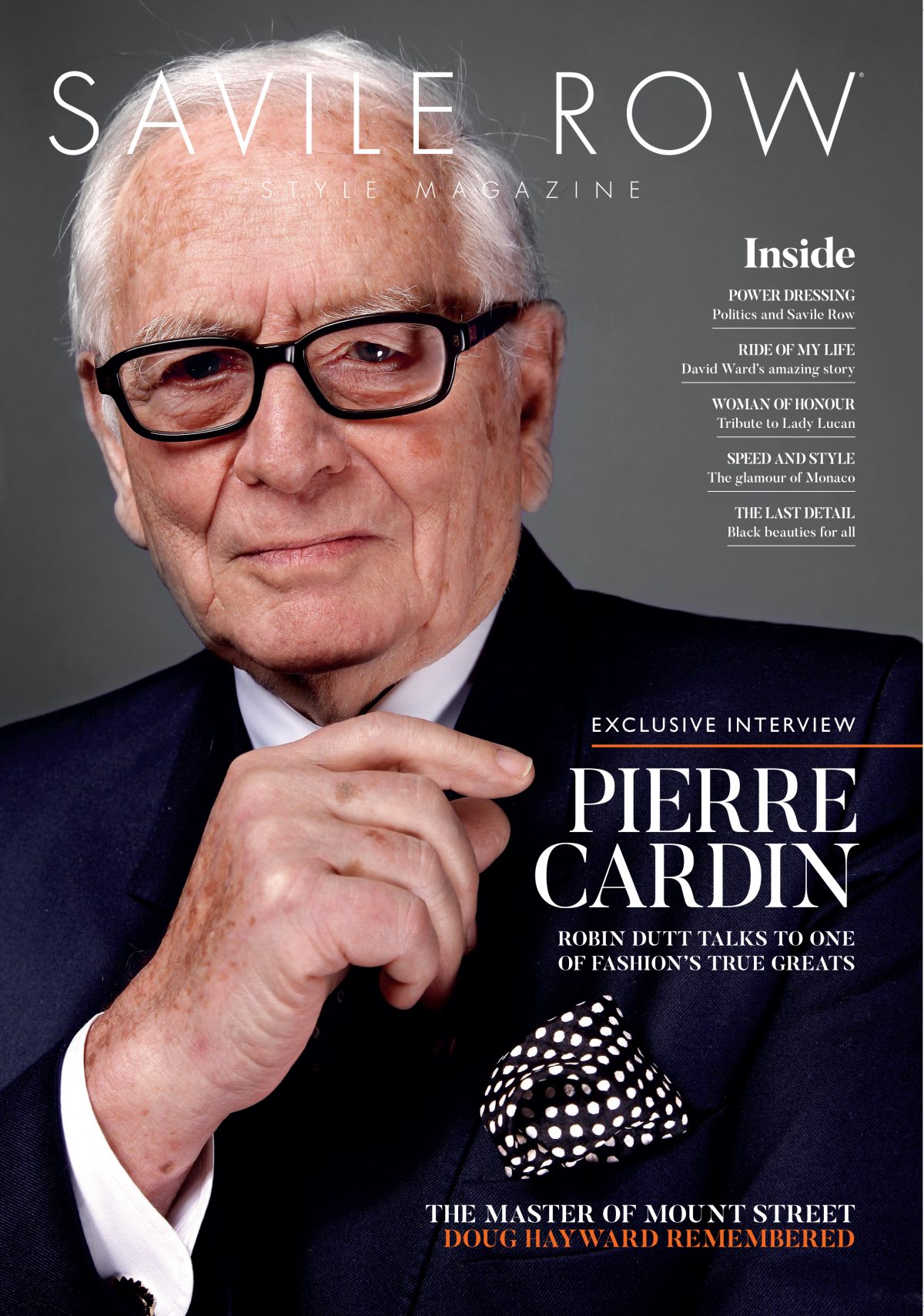 Robin Dutt's brilliant interview with fashion icon Pierre Cardin is the centrepiece of another splendid edition of Savile Row Style Magazine, which has just been published.
Also in this edition is all the news from the Row, including how Henry Poole helped with the making of the Darkest Hour, the Winston Churchill film tipped to win all the awards, how Maurice Sedwell's Andrew Ramroop won a top British business honour and the inside story about the staff buyout at Davies & Son.
Tom Corby and Michael Parkinson remember that legend of Savile Row tailoring, Doug Hayward, while Cindy Lawford recalls five famous Savile Row tales.
Award-winning sports journalist Malcolm Folley looks at the glamour of the Monaco Grand Prix while Savile Row tailor David Ward recounts his cycle across America.
Read all this – and more – HERE