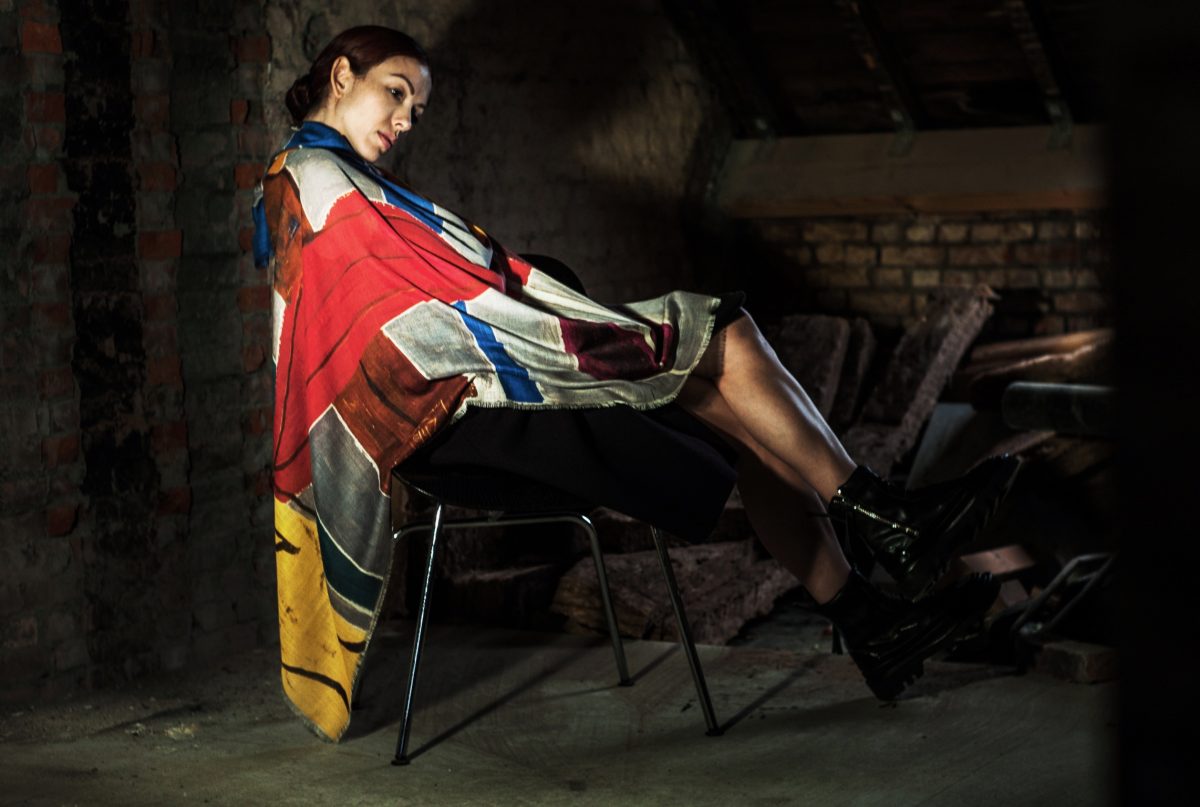 Artist and graphic designer Darshana Shilpi Rouget set up her boutique-cum-studio last year to an enthusiastic welcome in style cognoscenti circles, writes Robin Dutt.
Previously a creative director and graphic designer for luxury brands such as Tiffany and Cartier, her mission is to encourage the wearing of iconic artworks to inform anything from a simple 'T' to a formal suit. The artworks are printed in limited editions by a skilled family of Italian artisans in Como, Italy – renowned for its exquisite silk products, the world over. To see 'Como' on a label is as a hallmark on silver or gold.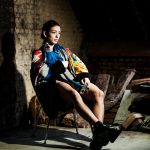 "The scarf is the canvas," says Rouget. "It is a simple square – allowing creativity by the user…how it folds, how it drapes…It's about exploring art in a different way – on an intimate, personal level."
This wearing of art puts in mind, to this writer, the seductively sinister Roald Dahl short story about a poor artist whose talented (and unrecognised friend) tattoos a striking image onto his back which much later is regarded as a masterpiece and almost without price. The consequences, if they are known will spoil the whole – but may be guessed at. But there are no sinister twists and turns here at Alba Amicorum – but there is seduction – the pure pleasure of wearing historical and contemporary art and parading the genius of the creator in any way you choose. It is true that we mostly turn to scarves as barriers to the cold but, in this case, we are invited to indulge whim and caprice. And that's no bad thing!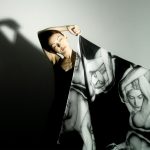 Perhaps the most striking images are those from the iconoclastic genius, Man Ray (1890-1976) who is best remembered for his contribution to the Dada and Surrealist art movements. In particular (although he regarded himself as a painter) it is his photography which has become memorable and some especially timeless and iconic, such as ' Le Violon d'Ingres' (1924) showing a woman' in a turban whose back indeed, resembles the instrument in the title. Then there is the evocative 'Glass Tears' (1932) which shows a partial face with a focus on heavily lashed eyes and perfect 'moonstone' cabochon lachrymose domes. In both cases, Man Ray's expert lighting highlights the differing dramas.
Alba Amicorum takes its name from Renaissance 'friendship books'. Young men and women in 16th century Europe would fill them with observations of the day and contributions from friends which now are thought to be an early variety of social media.
The company is releasing a limited edition of scarves in collaboration with the Man Ray Trust based on his original paintings and photographic works.
Alba Amicorum, 12 Kinnerton Yard, Belgravia, London, SW1X 8EB