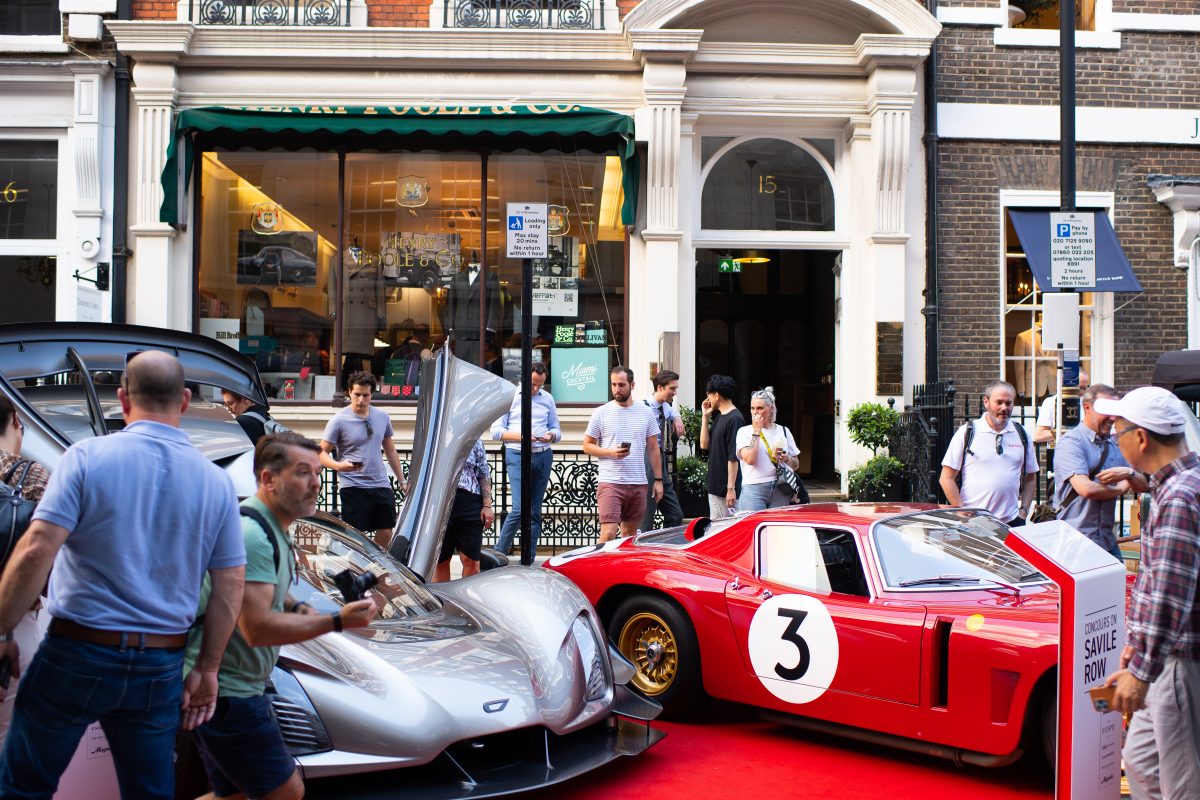 Pictures: David Pearce
Savile Row has been crammed with people and classic cars over the last two days at the first-ever Savile Row Concours. More than 30 world class cars have been on display as tailoring houses linked up with the automotive world to explore the relationship between craftsmanship and 'the art of bespoke' which connects tailoring and fine automobiles. Some of the great cars on show were Pininfarina's Testarossa Spider, a 1964 Jaguar E-Type Coupe used in Kingsman the Golden Circle, a 1937 Bentley 4.5-litre Gurney Nutting Sedanca Coupe, and a Morgan Super 3.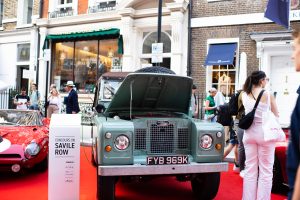 The project has delighted businesses along the Row. Simon Cundey, MD at Henry Poole & Co, said: "It's been a very successful event. We've had hundreds of people coming along. I didn't realise so many people would come. I thought we'd have a few during the day and a few coming after work but the whole day has been phenomenal. People really have made an effort to come here.
"The people we've been involved with – the brands we've worked with – have been absolutely wonderful in contributing to the event and I hope this will, in turn, allow them to meet and greet some of our clients. Next year, I hope even more brands will be looking into getting involved."
William Skinner, MD at Dege and Skinner, was equally delighted. "It's all gone very well," he said. "It's all been very positive. It's good to have a change of scenery out there. It's lovely to see so much interest and to see Savile Row busy. Here at Dege & Skinner we have teamed up with the Morgan Motor Car Company and we have the new Super 3 outside as well as the Plus Six. We made some outfits for the Head of Design at Morgan and the same fabric has been used in the door panel of the new Super 3."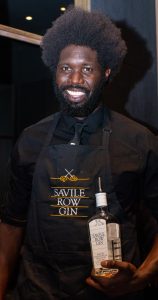 James Sleater, the owner of Cad and the Dandy, said: "I can't believe the turnout, to be honest. It's insane. I think they were hoping for 5,000 people over the two days and I think they probably got that within the first hour. It tells you the importance of this street. It still has a future.
"What's important is the ability to work together – to build the Savile Row brand back to where it was. The street is in a very healthy place. The event is guaranteed for three years and I hope it goes on. We want people to realise the relevance of Savile Row – to get people coming back here and buying their stuff."
Click here for some video of the event.