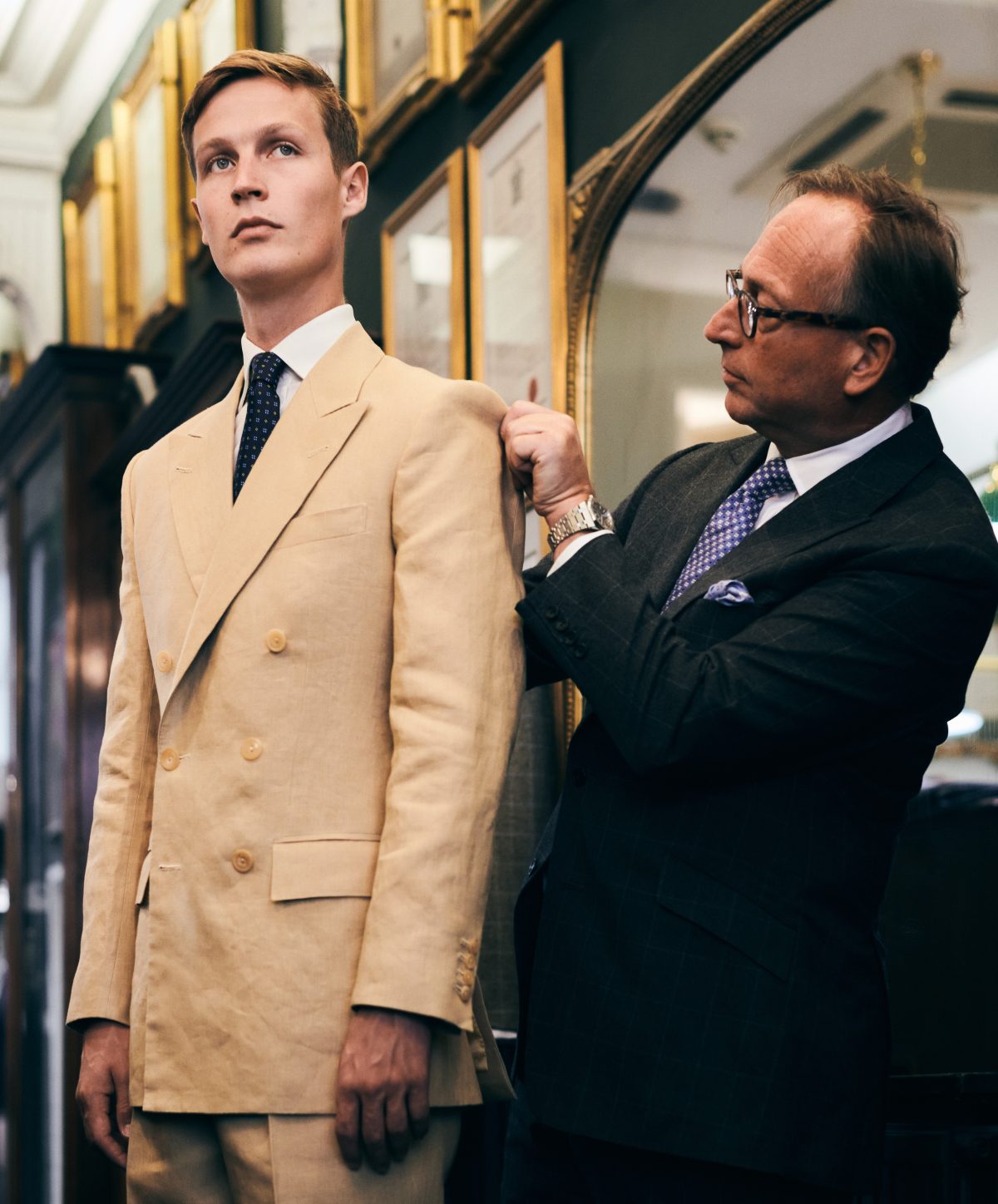 Lord William Gordon Lennox and Simon Cundey at Henry Poole & Co
Simon Cundey, MD at Henry Poole, is never a man to duck a challenge so he was delighted when The Duke of Richmond asked him if he could design three suits for himself and his two sons ahead of this year's racing at The Qatar Goodwood Festival, one of the highlights of the summer season. Henry Poole's team of master tailors joined forces with the Richmond family – The Duke of Richmond himself and sons, the Earl of March and Kinrara and Lord William Gordon Lennox – to tailor each linen suit to their individual styles and preferences. Every detail, from the choice of fabric, cut, fit, and finishes, was meticulously considered, creating traditional garments that reflect contemporary style.
And Simon was more than happy to get involved. "It was a pleasure to work on this project with the family," he enthused. "Selecting the best Irish linen in a beautiful buttermilk hue and using the colours of Goodwood Racecourse for the interior lining and pocketing resulted in a beautiful pure bespoke Henry Poole suit, cut and made at our Savile Row premises, which we hope the family will enjoy for years to come. It is admirable to see the innovations that the Dukes of Richmond have brought to the Goodwood Estate over generations."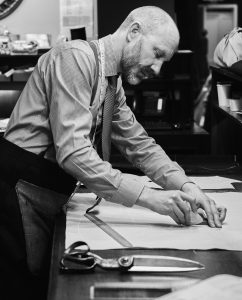 Tom Pendry, left,  Cutter and Director of Henry Poole, added: "This was an intriguing project in many respects. As well as learning about some of the history and heritage that inspired the concept, it was a pleasure to work with the different members of the family and have their individual inputs. Despite the overall fabric colour being consistent, the different stylistic choices from each gentleman made it easier to see each garment as a personal take on the same theme." 
Lord William Gordon Lennox, who looked splendid in his new suit, said: "The partnership between Goodwood and Henry Poole is a brilliant celebration of British heritage and craftsmanship. It will be a joy to wear such a beautiful piece of clothing inspired by Goodwood's racing history, which not only showcases the quality of tailoring that this country, and Henry Poole in particular, is so well known for, but also continues the modern elegance for which Goodwood is known."
The Goodwood Festival is known for being a relaxed yet elegant affair when it comes to style. King Edward VII, who came racing every year until his death, was responsible for changing the dress code from a formal top hat and tails to a more informal way of dressing and Goodwood later became known for its quintessentially English look of linen suits and Panama hats. It was a look that gave Goodwood a much more carefree, holiday feel than any other racecourse and led to the King calling it "a garden party, with racing tacked on."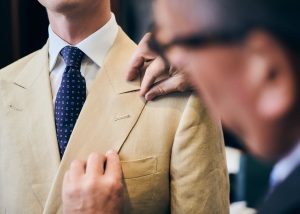 Established in 1806, Henry Poole regularly dressed King Edward VII, inextricably linking the two brands through this shared connection in their history. For, as well as dressing the King, Henry Poole also has records of both Henry Gordon Lennox and George Gordon Lennox as clients in 1857. George ordered a frock coat in 1860, the same year as the Prince of Wales.
Pictures: Jonathan James Wilson