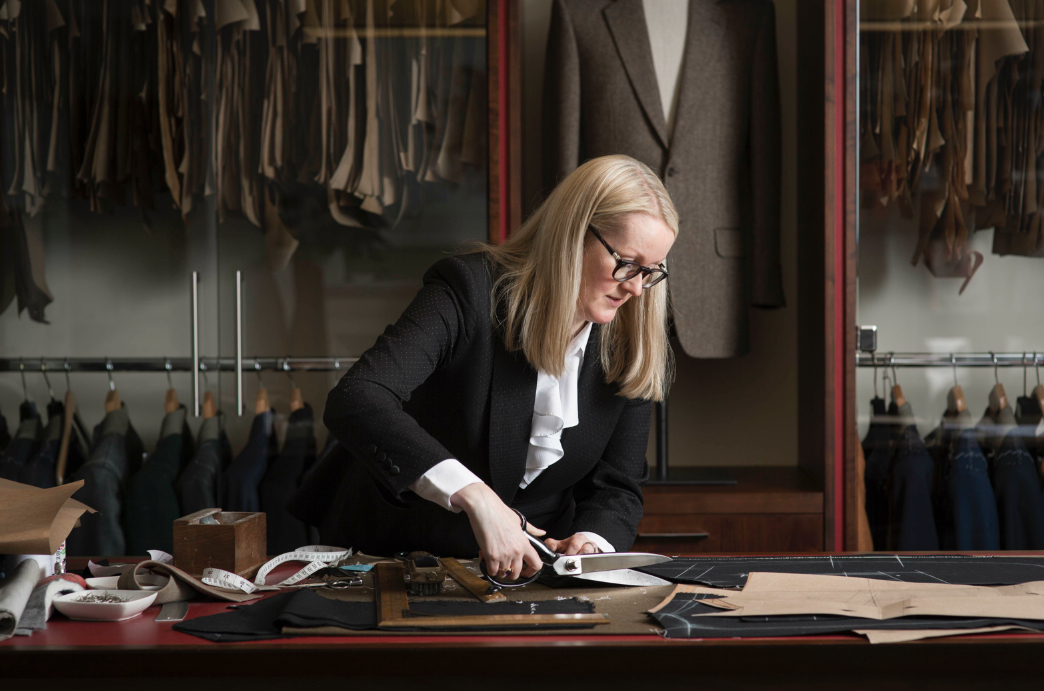 Savile Row, London, April 2016
For the first time in four centuries of Piccadilly's association with tailoring, Kathryn Sargent, will be the first woman to open her own tailoring house on historic Savile Row.
Head Cutter and Master Tailor, Kathryn Sargent says: "I am delighted to be opening a shop on Savile Row. As a tailor it has been a long held ambition of mine, and throughout my career, I have upheld the excellent values of Savile Row. I am thrilled to be making history, although for me being a woman is incidental, I am a tailor first and foremost."
William Skinner, Managing Director of Dege & Skinner and Chairman of Savile Row Bespoke Association commented: "It's fitting that the first woman to be appointed as a Head Cutter on Savile Row is returning, to open a shop of her own and is testament to the continued appeal of Savile Row as the sartorial home of high quality, hand-crafted tailoring.
The shop will be sister to Kathryn Sargent's established atelier on Brook Street, tailoring for both men and women. The house does not have a specific style, Kathryn's approach to her craft, from the initial consultation to the finished garment, is tailored to the wearer, their lifestyle and requirements.
Kathryn Sargent on Savile Row will open for Spring/Summer '16 as a seasonal residency.