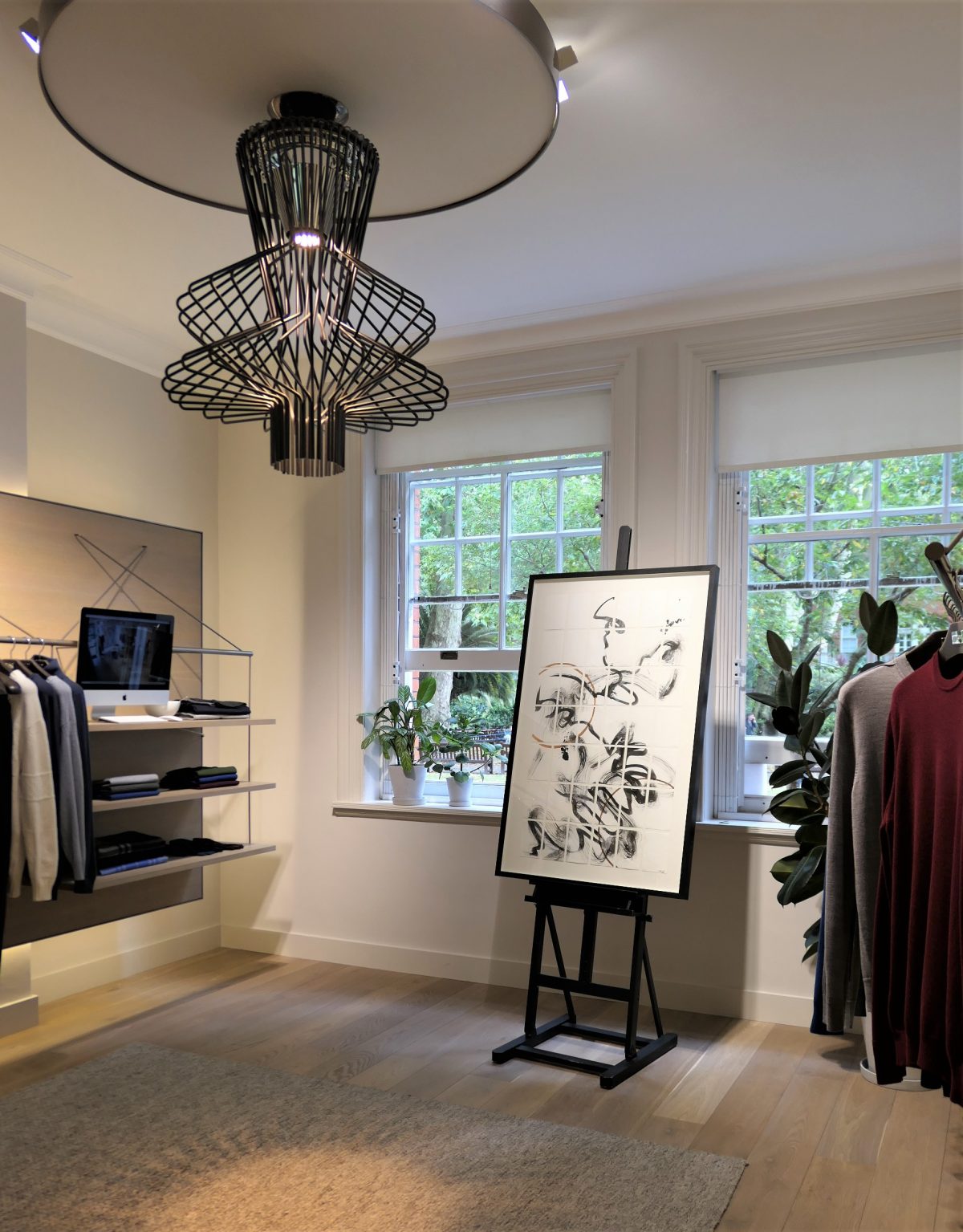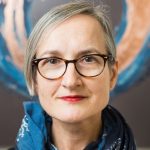 Esteemed clothing company Pringle of Scotland is pleased to announce an on-going collaboration with artists, writes
Robin Dutt
. Desiring a unique experience for their customers, it will feature works by established and London-based creators who are not represented by a gallery. An altruistic endeavour indeed, Pringle will also not take commission on any sales.
Their featured artist currently is Caroline Banks, pictured right,  who is well known for her hypnotic, concentric forms – often swirls of energy or dappled with intent to look like elements of space or the magnetism of an almost vocal void. There is movement and energy here, forms which really do suggest the "Music of the Spheres".  Her palette features calming tones of Prussian blues, earthy browns and ivory-creams – ironic calm maelstroms.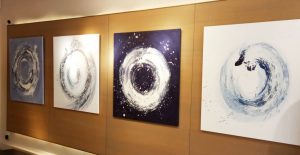 Pringle spokesman Ashwin is delighted to host at his store this artist's thought-provoking and magnetic work. "I really love the simplicity and peacefulness of Caroline's work," he says.  "The colours she uses and circle shapes are almost mesmerising."
Pringle's plan is to showcase artists for a 4-6 week residency, offering a platform on one of London's chicest and historic luxury brand locales.
 The show runs until October 11. Caroline's work can also be seen at The Other Art Fair, The Old Truman Brewery, Brick Lane, E1 until October 17.