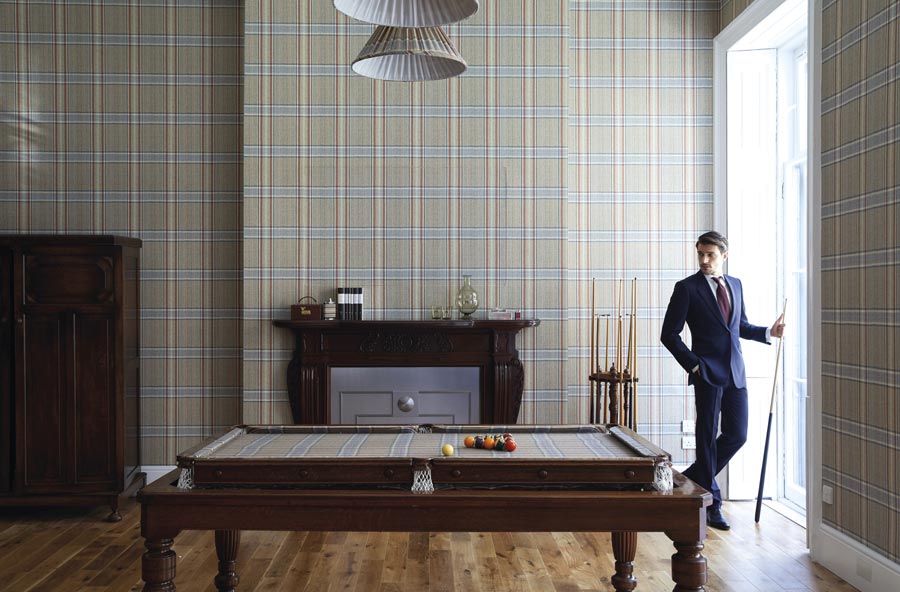 Savile Row tailor Huntsman partnered with Sotheby's in an online-only luxury lifestyle auction which featured an array of bespoke pieces from the private collection of Huntsman owner and financier, Pierre Lagrange.
Amassed over several years and many continents, each item was hand-picked from some of the world's leading companies and artisans, and reflected the ultimate Huntsman lifestyle, from a timeless Cartier watch to cashmere-lined cowboy boots, a tweed billiards table to a customised onesie in the Huntsman Burning Man print.
Highlights of the sale included the iconic orange smoking jacket as worn by Eggsy in the film Kingsman, bespoke by Campbell Carey who cut the original prototype, and a pair of 18-carat gold Givenchy cufflinks designed by James de Givenchy and inspired by his uncle Hubert de Givenchy, who frequently graced Huntsman's fitting rooms. Claret Adidas Stan Smith trainers, watches customised by Huntsman and Sea2See sunglasses were also on offer.
Potential bidders registered from more than 25 countries with 85 per cent of bidders being private collectors and 43 per cent being first time buyers. Out of all lots sold 60 per cent were wearables.
Harry Dalmeny, Sotheby's UK chairman, said: "This sale saw the legacies of two historic Mayfair institutions collide in an exceptional opportunity to acquire bespoke creations from the most exclusive tailor on Savile Row."