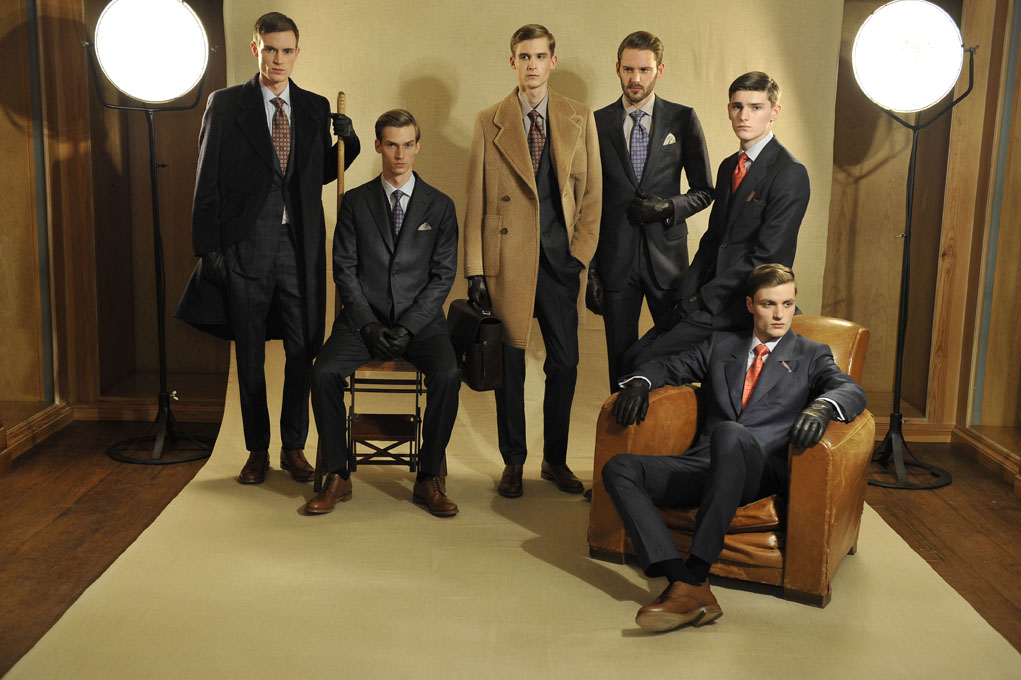 Several designers chose a more voluminous and capacious silhouette for their Autumn/Winter inspirations.  With fur, leather and lashings of velvet on the catwalks, the theme was resolutely rockstar, urban dandy and city denizen.  Of course, Autumn can be rather predictable – layering, texturing and of course, indispensable knitwear, but it offers rather generously, every opportunity to shine (quite literally) in glossy cherry sheen leathers – sculpted sharply and worn under a thick wool or cashmere coat.  Look at the offerings of Paul Smith, Vivienne Westwood and Burberry for the ultimate in masculine chic.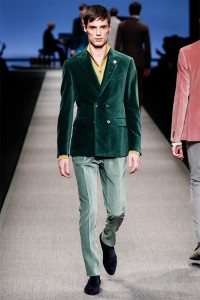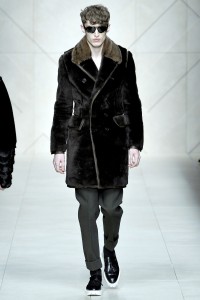 A definite nod to the relatively minimalist trends of the 1990s was more than evident and so was the appearance of slim, trim leather trousers which can be a bridge too far for some.  But teamed carefully with a strict coat or underscored by a more than casual zip-up top (although still sharp) they can look effortlessly elegant.  The secret is to wear leather in a monochrome way…not always black, but if black is a base, you can get away with quite a lot.  Navy, black, burgundy and leopard print made bold appearances with thigh-length luxurious coats from amongst others, Dunhill and J.W Anderson changing the way you might look at your wardrobe.
If you think pattern is a definite no-go area – and for staunch minimalists it is – the Autumn/Winter trends for  tribal and speedy computer-inspired dynamics on jumpers or more boldly on whole coatings may need  a little more than the usual flair to wear.