SEEING THE WORLD THROUGH GOLDEN GLASSES
The man who wears a Savile Row suit and likes his shirts and shoes hand made is unlikely to view the world through any old spectacles. Yet too many 'exclusive' brands lack the hand crafted quality that a bespoke aficionado might expect.
Not so those of the 'Savile Row' eyewear brand which, like a Savile Row suit, are bespoke. No less than 130 hand production processes go into making just one spectacle frame and every completed frame undergoes 25 separate inspections.
Made by craftsmen at the long established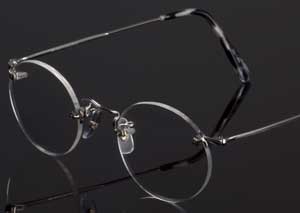 Algha Works in London, these frames have graced the noses of the rich and the famous since the brand was launched over 20 years ago. John Lennon, Harrison Ford, Ralph Lauren and most recently, Daniel Radcliffe as Harry Potter are just some who love this extension of the Savile Row magic.
These are the frames that optician Richard Pakey of the Eyewear Centre is now seeking to bring to Savile Row. He plans an exclusive service through a Savile Row tailor that will allow customers to order a pair of Savile Row glasses to go with their Savile Row suit.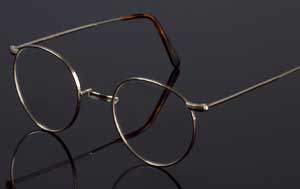 "We share the same clientele as that of the tailors," he explains, "those who like the finer things of life, individuals with a high net worth, who demand exclusiveness and quality."
With over 12 years experience as an optician, he realised there was a gap in the market for supplying high quality spectacles and set up his Eyewear Centre business three years ago to do just that. His online business sells all the top brand names in the market but it is in the area of exclusive, bespoke spectacles that he is especially successful.
"We have worked with Bentley to create the Bentley Eyewear collection that is being launched in Bentley showrooms this summer. These glasses are priced around £30,000."
The procedure is similar to that of a bespoke suit. A meeting is arranged – "It might be at the Connaught, or at their office, or anywhere appropriate," says Pakey – where the initial discussion and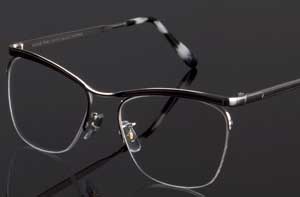 choice of frames takes place. Bespoke measurements are taken and then there is a fitting, and a final fitting. The process will take from 2 to 6 weeks, depending upon requirements.
"A client typically has his own optician, so we don't have to do eye tests. Our role is to use his specifications to have the finest pair of spectacles created."
So what makes them so special? Partly it is because they are made from the highest quality rolled gold, which is created by bonding a layer of 14kt gold to a durable base alloy on to which a final coating of 24kt gold is applied. This process means the gold moves with the base metal as one uniform material.
The practical advantage of rolled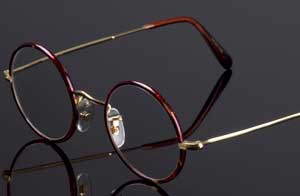 gold frames lies in the thickness of the gold surrounding the base metal, which is usually three to six times that found in gold plated frames. They are unlikely to show any visible erosion of the gold within a normal lifespan; and are easily repaired as they are unaffected by heat.
Other advantages are that gold is inherently hypo-allergenic, and corrosion resistant and durable, - as well, of course, as having its own glowing charisma.
But it is also the skill of the craftsmen at Algha , backed by the expertise of a family-run company, and Richard Pakey's own marketing dedication that makes these glasses suitable for the Savile Row man. Typically, they may cost between £200 to £300.
"We're working with Aston Martin and Mercedes and Jack Bentley on special collections," says Pakey, "so we understand the demands of individuals in these high end sectors."