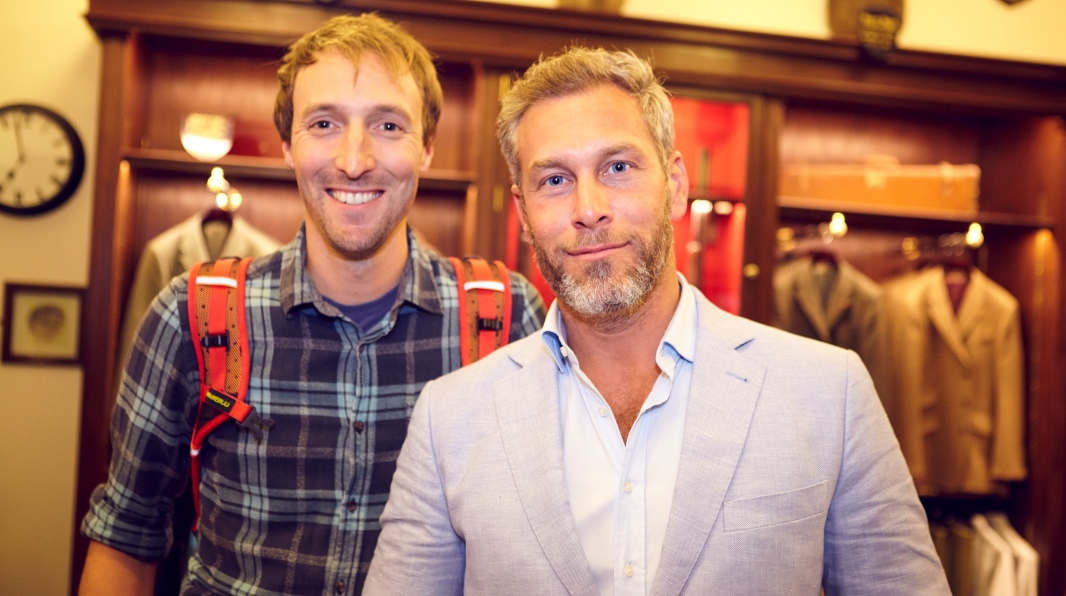 Dan Humphreys and Alexander Beer at Purdey's launch in Mayfair
James Purdey & Sons celebrated the start of the shooting season and the launch of their Autumn Winter collection at Audley House in Mayfair in September. The Purdey collection encompasses all areas of the shooting weekend, from your stylish arrival in the countryside, to the weekend's social gatherings and the necessary practical clothing you need when out in the field. Purdey's luggage collection provides an elegant solution for carrying all of this with you.
Whether you are out shooting, on a weekend in the country or just looking for that quintessential English style, this range has authentic, practical and elegant selections for you. During the event, Purdey's chairman James Horne gave a brief speech on the stylish functionality of the collection.