VSOP - Very Special Opulent Presents
THE man fortunate enough to have a wardrobe full of Savile Row suits needs another wardrobe – of watches. One splendid timepiece just won't cut the mustard and a collection of watches is required, with more and more men indulging in what is seen as a new hobby.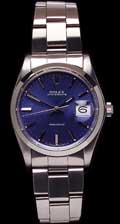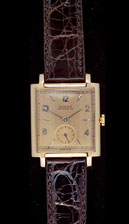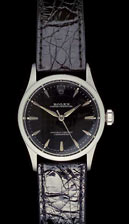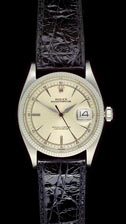 A watch wardrobe needs the basic foundation of dress watch, sporty model and classic business watch. Then, it is a question of adding old and new models with distinctive features that promise to be valuable investments.
One place to go either to get started on this hobby or seek out a rare beauty to add to a collection is The Vintage Watch Company in the Burlington Arcade. This exclusive little emporium attracts customers from around the world, offering an incomparable collection of over 400 lovingly restored, vintage Rolex watches.
They say that once a customer becomes hooked on collecting, he may go on to purchase up to ten more pieces within a few years, representing a considerable investment, and may also get his wife or girlfriend interested.
The shop specialises in the 1915 to 1960 period, with watches in gold, silver and steel, round and rectangular faces, each one unique, and the company will help customers find specific models.
TREASURE IN THE VAULTS
Discover vaults stuffed full of wonderful treasures hidden
beneath a bland building, just off London's Chancery Lane. Here, jumbled together are magnificent candlebra, crested shields, ornate chalices, gleaming tableware and much more, in a market of small, strong-room shops that comprise the London Silver Vaults.
These have been here since the 1950s but the concept dates back to 1876, when The Chancery Lane Safe Deposit was opened. It was to provide secure rooms to hold the treasure of wealthy Londoners but gradually was taken over by silver dealers as a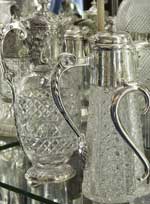 place to hold their stock. And the quality and price of the silver on sale attracted international collectors – which in turn attracted more silver dealers to rent rooms
A glittering display is on now for the festive season. The magnificent Regency candelabra above is a very special investment, but throughout the Vaults are many smaller, more reasonably priced yet well crafted silver items, starting from £100. The jugs on the left are from a wide selection.
Check www.thesilvervaults.com