This summer's high spot was the Summer Party, staged by Savile Row Style Magazine
at the May Fair Hotel.
A grand gathering of the tailoring fraternity and the tout le monde of Mayfair supped Cattier Champagne and gin cocktails, fortified by some delicious canapés from the May Fair's kitchens.
The occasion, sponsored by Consero London, marked a redesign of the magazine and was hosted by the magazine's Managing Director, Stewart Lee. It proved to be a Very Good Party, the tailors turning out in strength and with many of their illustrious customers attending.
A video wall covering the long history of the Row up to the present day proved to be a hit, featuring many old photographs and style shots that vied with the champagne for attention. There were displays of bespoke garments on stands as well as on the guests.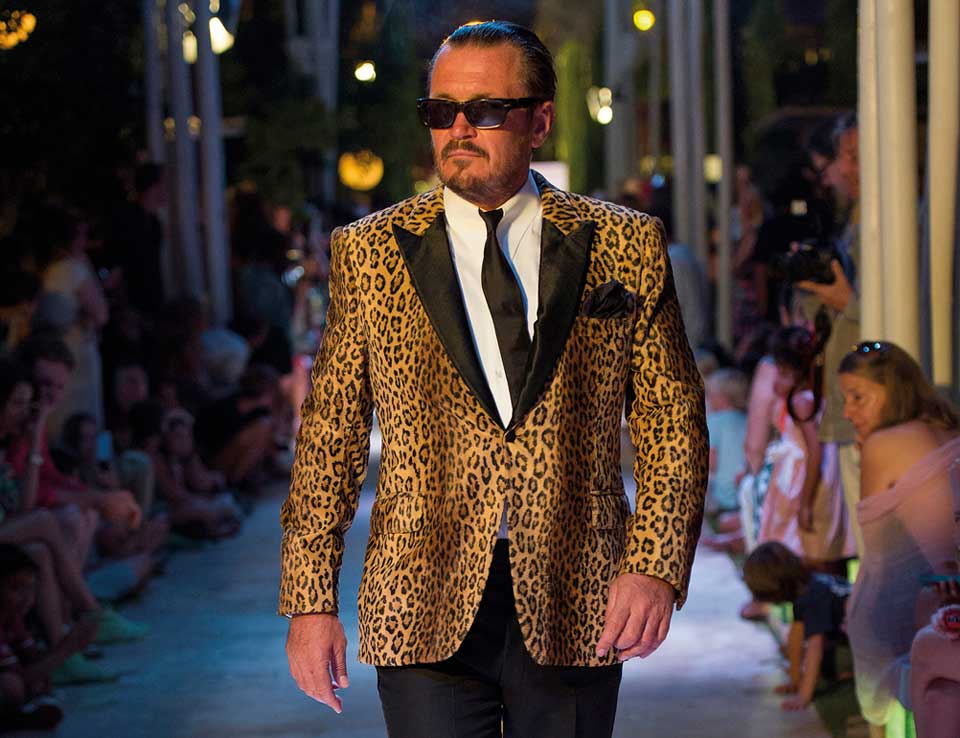 Celebrated poet, John Cooper Clarke, gave an impromptu address. He came hot foot from being one of the star acts at the Glastonbury Festival and revealed his love of bespoke clothes and respect for those who make it.
In a short address, Stewart Lee emphasised his commitment to developing the magazine and maintaining its focus on Savile Row. Editor Marie Scott invited the tailors to work with her to ensure that the Row's bespoke craftsmanship received the recognition it is due as one of Britain's treasures.
"Raise a glass both to Savile Row, the place, and Savile Row Style, the magazine," she invited in conclusion. And they most certainly did.