Nestling in the lush surroundings of the St Georges Hill estate in Weybridge, Surrey, the latest development from luxury property specialist Consero is Furze Croft, a magnificent mansion that makes Buckingham Palace look a tad dowdy.
The St Georges Hill estate, for those who don't know, is a neck of the woods that attracts squillionaires and star celebrities as moths to a flame. Just a short drive in a Roller or Ferrari down the A3 from Central London, this leafy retreat provides maximum security and privacy for its inmates – sorry, residents – in a gated community that boasts its own famous golf club and tennis courts as well as a raft of other amenities.
Consero has made quite a name for itself in creating fabulous homes in some of the world's most exclusive addresses since its incepton in 2004. Responsible for the design and build of Furze Croft, it has surpassed itself this time, with a mansion that even in the elite setting of the St George's Hill Estate, sets a pretty high benchmark for luxury living.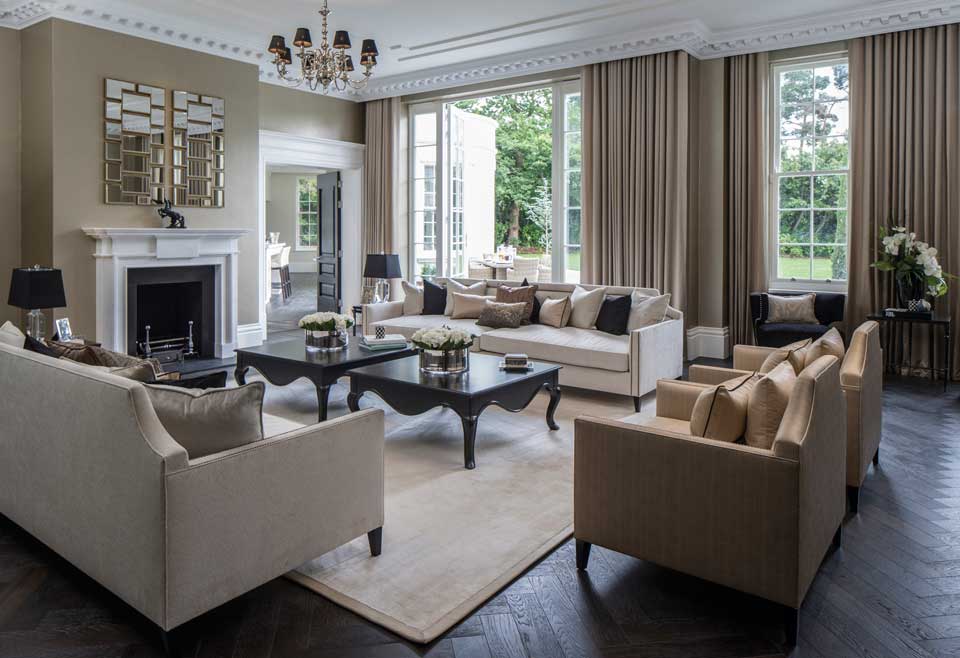 Down its sweeping staircase, a tiared princess might well sweep. The double drawing room and grand dining room provide room for entertainment on quite a scale, while a separate wing allows for entertaining on a major scale, with space to accommodate up to 200 guests. A breakfast room, study and family room give cosier proportions. There are six bedroom suites, plus separate annex.
It has all the deluxe features that might be expected – pool, cinema, gym, wine room etc – and clearly no expense has been spared in the craftsmanship and attention to detail that has gone into the place.
"The house has involved hundreds of man-hours and a team of skilled artisans providing the very best of British, French and Italian craftsmanship," reports Robert Osborn, Founding Director of Consero. It all adds up to a residence in which any man might feel like Lord of the Manor. Joint agents Sotherby's and Knight Frank, price £17,500,000.