SAVILE ROW STYLE REVAMP AND RELAUNCH
A revamped website is soon to be launched here and the print version of Savile Row Style Magazine is relaunched this June.
Stewart Lee,managing director of Publications UK Ltd, is the new publisher of both the website and the magazine. Marie Scott remains as Editor.
"I am delighted to have taken on the publishing of this important and highly respected publication and website," comments Lee. "We shall continue to focus upon the high standards of bespoke tailoring set by Savile Row, as well on a variety of other up-market topics."
"I'm very pleased with the new arrangement," said Marie Scott. "I'm sure it will be good for the magazine and good for Savile Row."
The new magazine is to be found in most of the tailors along the Row.
For further information contact Stewart Lee at Publication UK Ltd, tel 020 8238 5023, or on Stewart.Lee@publicationsuk.co.uk.
For editorial information contact Marie Scott, Scott Taylor Publications Ltd at 2 Beacon Hill, London N7 9LY, mscott@savilerow-style.com or +44 (0) 207609 5100.
From the new magazine, below: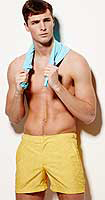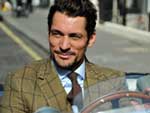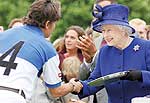 MARCH UPDATE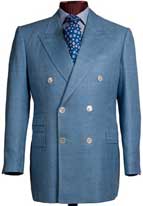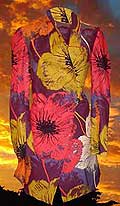 SAVILE ROW IS LOOKING BRIGHTER
Emerging from Winter, the Row is showing off its colourful capabilities
Spectacles for the man who wants as much care and quality to go into his eyewear as into his suit, from the firm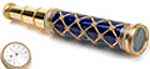 that helped Wellington and Napoleon see across the battlefield.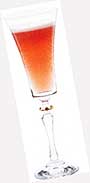 Whether its Mother's Day, Easter, Father's Day or any other occasion, its a fine excuse for a special bottle
Just a few special treats for those who may seem to have everything but never do. more...
Following the footsteps of an original British designer with a great bottom line...

AND ETHICAL UNDIES that show Huddersfield has more to it than fine worsteds ... more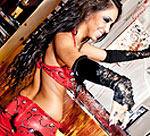 LONDON -
DINING, PROPERTY AND TIME
The capital city continues to attract and entertain

more...


SIGN OF THE PEACOCK FLIES AGAIN
Venerable firm returns under its old sign -
and an American in London sings Savile Row's praises


Ongoing changes see new names replace old ones but the essence remains the same



DANDIES VERY MUCH ALIVE AND WELL
Lavish book shows off the species and celebrates their individual style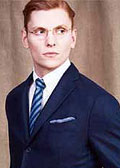 TAILORING AROUND LONDON'S
MELTING POT
Two trendsetters show the way in Soho and Spitalfields

more...